Technicians at dealership service centres generally work without fanfare or acclaim, but the fact is there are countless talented and dedicated men and women showcasing their expertise at dealerships across Canada and the world. Honda decided to put the spotlight on these workers and celebrate the best of the best, in original fashion.
This year, the automaker is putting on its very first Honda World Skills Contest, which is bringing together 26 finalists chosen from 17 countries around the world to go head to head in an ultimate battle in Japan, starting on May 29. These technicians, employed at Honda/Acura dealers, will be tested for their knowledge, efficiency and creativity to determine who is the best of the best in the service bays of Honda and Acura dealerships.
One of the goals of this new competitions is to highlight the opportunities that exist for young people in the field of automotive service. For the participants, the contest is not just the occasion to strut their stuff, but also to make meaningful contact with others in their field and acquire experience alongside others working towards the same goal as them.
Among the 58 finalists to make it to the final contest are two Canadians, who prevailed in a competition put on by Honda Canada at its offices in Markham, Ontario. Participants there were put through a grueling series of tests that presented them with vehicles suffering from complex and hard-to-identify issues, with a limited amount of time to solve the problems.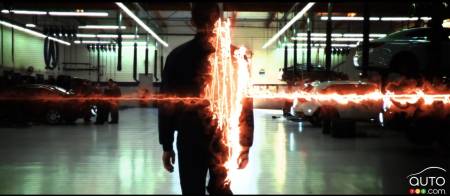 The two standouts in that competition were Ronnel Del Rosario of Wheaton Honda in Edmonton, Alberta, and Denis-Éric Beaulieu of Acura de Laval in Quebec. The two technicians earned a trip to Japan for the final contest, which is getting underway tomorrow, May 29.
Best of luck to both of you from Auto123.com!