Following the Canadian Government's announcement that we will soon be able to import motor vehicles from Mexico, are heads started spinning about which cars we'd fetch from Tacoland. Here is our preliminary list.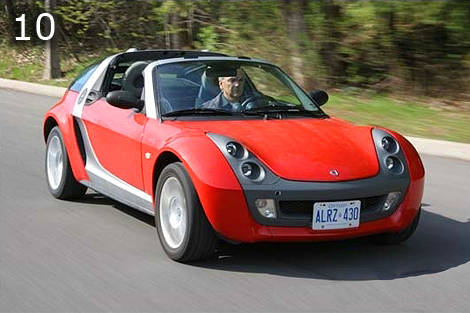 photo: Auto123.com
10 - smart Roadster Coupe (2003-2005)
The coupe is built on a longer version of the fortwo's platform, calls on an 84-hp, turbocharged, 3-cylinder mill and has a distinctly sportier mien than what we get here. By no means a beast, this little looker will still turn heads.