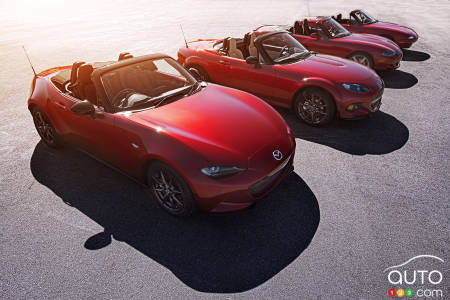 No. 1
It really is a Miata
Lighter, shorter, smaller, and as sexy as ever the new ND MX-5 is true to form and a perfect evolution and representation of Mazda's beloved NA Miata. All indications point to the fact that this MX-5 will be as good or better in every respect including tunability, reliability, and ownership bliss. The MX-5 is a rare car that combines driving fun, fuel economy, performance and driveability in one damn hot package.
Bravo Mazda! You nailed it!