As reported by Toyota
Hybrid Technology Development and Enhanced Product Appeal are the leading themes for Toyota's presentation at the Geneva motor show, represented by a range of concept and production models that will be making their first appearance in Europe.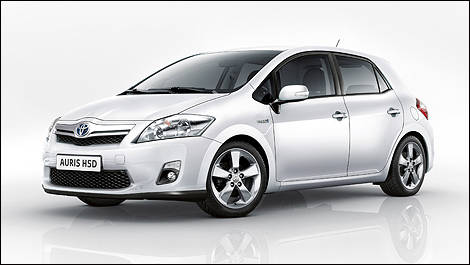 Toyota Auris HSD (photo: Toyota)
The occasion will mark the world-first appearance of the showroom-ready
Auris HSD
(
Hybrid Synergy Drive
), a model which marks a major milestone in Toyota's programme to introduce its full hybrid powertrain technology across its entire model range by the early 2020s.
Built in Britain at Toyota's Burnaston factory, Auris HSD appears at Geneva ahead of going on sale across Europe in the summer. It forms a key part of the new Auris 2010 model line-up, offering advanced clean engine technology at the heart of the C-segment.
Toyota's lead in the drive towards sustainable mobility is further represented in the European premiere of both the production version of the
Prius Plug-in Hybrid
and the all-electric FT-EV II concept. Toyota's next-generation fuel cell hybrid vehicle, the FCHV-adv, will also be on display, demonstrating one of the many potential future applications of Hybrid Synergy Drive.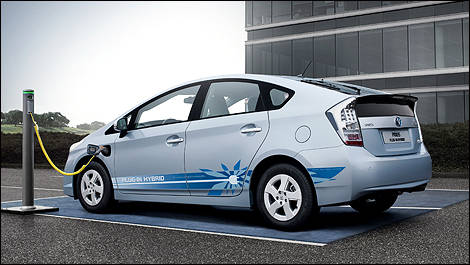 Toyota Prius Plug-in Hybrid (photo: Toyota)