Trident today announced the global availability of its new Iceni, billed as the world's fastest and most efficient diesel-powered sports car.
Using a 400-horsepower, 6.6L V8 engine, the Iceni sprints from 0-60 mph (96 km/h) in 3.7 seconds before reaching a top speed of 190 mph (306 km/h). Drivers can also expect an astounding range of 3,219 kilometres!
Two additional models to the Iceni range were also unveiled today: the Iceni Magna (fastback) and Iceni Venturer (wagon). All three models boast the same impressive specs, each with its own distinctive design.
Pricing starts at £96,000, or roughly $177,000. Production will be limited.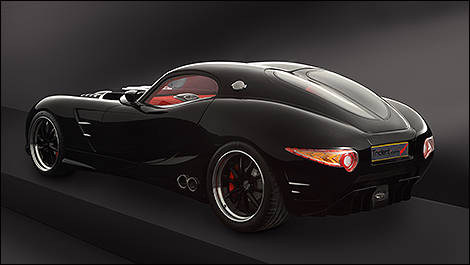 Photo: Trident