Volvo will announce a new and exciting addition to its North American model lineup next week at the New York Auto Show. The Swedish automaker will also host the world premiere of its latest R-Design models, as well as the North American premiere of the V60 Plug-in Hybrid.
The world's first diesel plug-in hybrid will take centre stage as one of three remaining candidates for the prestigious 2013 World Green Car of the Year award (along with the Renault Zoe and Tesla Model S). It can travel 50 kilometres on pure electric power, and accelerate from 0-100 km/h in 6.1 seconds on the strength of 285 combined horsepower.
Come back next Wednesday to discover Volvo's brand new vehicle.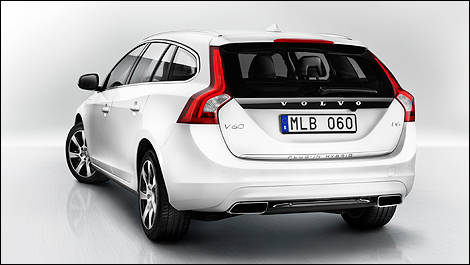 Photo: Volvo