The 8 rounds of the 2013 DMCC take place on 5 different tracks across Quebec, including one that's specially designed for the event (Victoriaville):
When and where to go drifting:
Watching professional drift racers live at the track, whether as part of the DMCC or not, is quite impressive... and addictive. If you'd like to take up the sport of drifting, here are some of the venues that hold practice sessions both for beginners and experts. It's safe and affordable!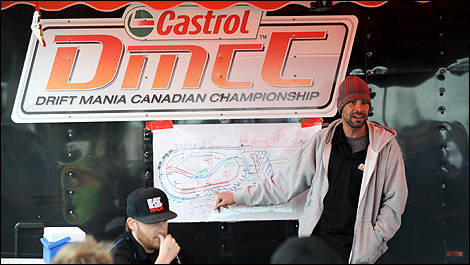 Photo: Matthieu Lambert