The Tom Cruises and Al Gores out there will soon have an outstanding new option to drive on their way to environmental summits or movie premieres. Electric Car Company yesterday announced that its custom manufacturing subsidiary,
Imperial Coach Builders
, Inc., will convert the Nissan LEAF into a 100-percent electric limousine.
This will mark the first time the LEAF undergoes such a transformation.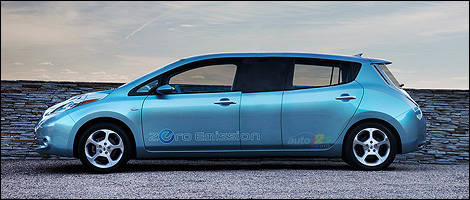 Photomontage: Auto123.com
Electric Car Company is particularly known for its Hummer H3, Chrysler 300 and Cadillac Escalade conversions into
sumptuous mobile palaces
. Engineers will have their hands full with the LEAF, to be stretched approximately 48 inches in order to double the seating capacity of the rear passenger compartment.
Will they manage to upgrade the powertrain and increase the range enough? We will soon find out. Right now, one thing's for sure: they clearly don't lack ambition!