German motorsport web site
Motorsport-Total
claims that organisers of the FIA World Touring Car Championship are debating on staging a race on the long loop of the Nurburgring next year.
The FIA has not provided a confirmation of this rumour.
Motorsport-Total
explains that the WTCC race would be held in conjunction with the famed 24 Hours of the Nurburgring.
However, WTCC race distances are always equal or below 60km. That would mean that the race would only be three laps long as, the Nordschleife is 20.8km in distance.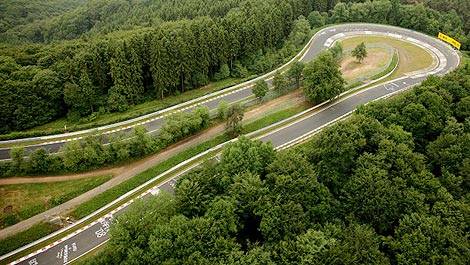 Nurburgring Nordschleife. (Photo: FIA WTCC)