Stingray, the cartoon character
2014 Chevrolet Corvette Stingray Coupe Z51 Review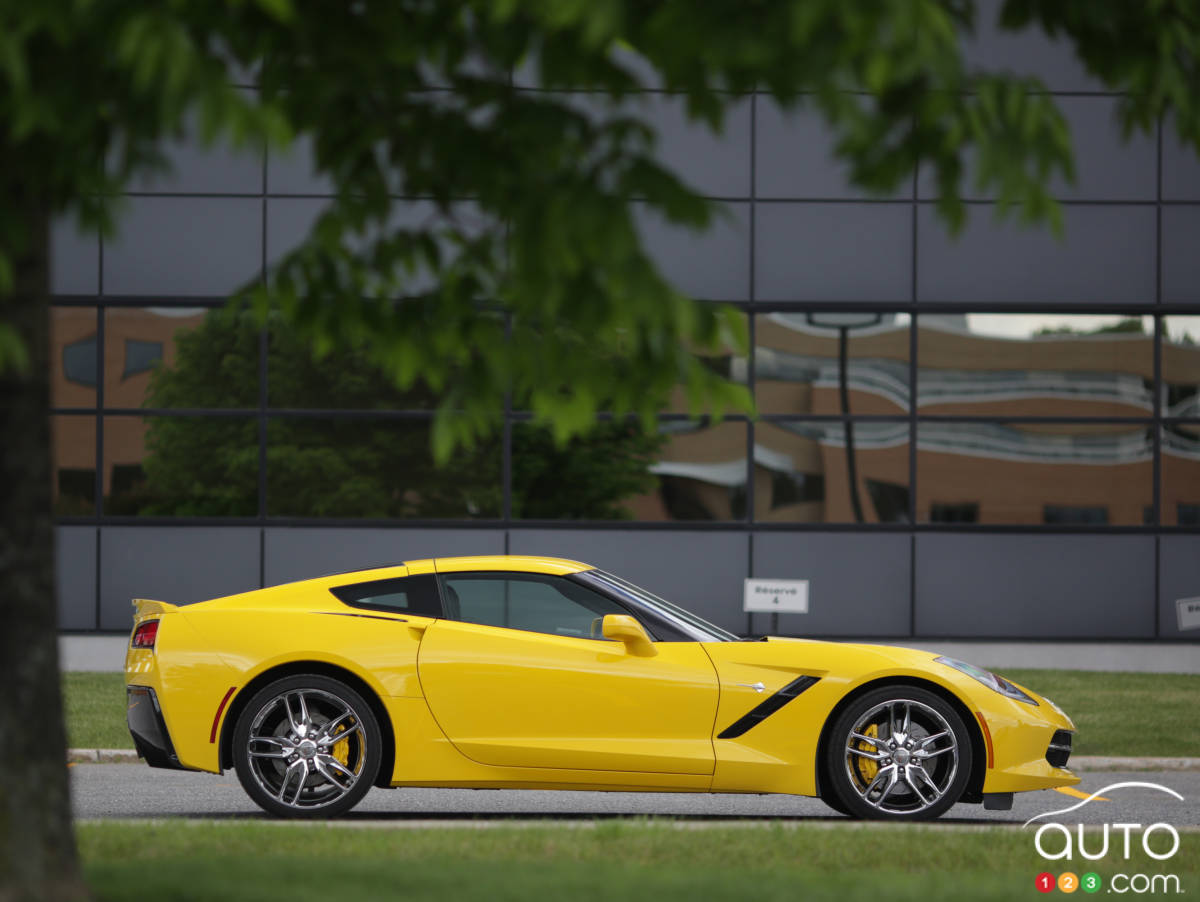 For some strange reason, I did not want to fall for the Corvette. Like all car enthusiasts, I've always been a fan of America's supercar. In fact, I recall getting a book on the history of the car for my 10th birthday. Somehow, over the years, I developed an affinity for more refined motoring and left raw unruly cars by the wayside. I tried to resist...
The Chevy Corvette is these latter things, and raw and unruly be damned, I fell in love with the velocity yellow Wolverine. Actually, it crawled under my skin, made a nest, and I quickly adopted it. I could not help but make unnecessary throttle blips, rev-matches into 1st, hold 1st to redline, and repeat all of this over and over again. In a term, I became a complete douchebag and wanted nothing more than to remain one.
The C7 Corvette is about as apologetic as the Incredible Hulk destroying everything in its path. It is fast, stupid loud, and handles insanely well. The cockpit holds and roughs up, the shifter begs to be manhandled, and the car just goes and roars and spits and sends twin middle fingers to all those it crushes in a straight line or around the bends. I freakin' want one -- now!
What is a Chevrolet Corvette?
It is badass -- the definition of the term. The Corvette celebrated its 60th anniversary and with this landmark birthday came the rebirth of the car, now in its 7th generation.
The Chevrolet Corvette put the American car on the performance car list shortly after it was launched in 1953. The Corvette is nothing short of an affordable exotic car that has developed an impressive pedigree and reputation for winning. This affiliation to racing, high performance and outrageous design is what has ensured continued success and desirability.
2014 Chevrolet Corvette Price and Specs
The high-performance value bomb that is the 2014 Chevrolet Corvette has a base price of $54,845. All the important bits are included at this price point namely the 455 horsepower LT1 6.2L V8, the 7-speed manual gearbox, the electronic 3.42 ratio limited slip rear differential, body-colour carbon fibre removable roof panel, as well as 18" front and 19" rear wheels. Want a 6-speed autobox? Pay $1,420.
Seriously. Find any other car with these specs and for the same price. I dare you.
My tester was a top-line Z51 3LT with navigation, chrome wheels (sad), magnetic selective ride, dual mode performance exhaust, and a few other tasty morsels for a total of $74,420.
Driving the 2014 Chevrolet Corvette
By Jove, I did drive it. Honestly, I'm somewhat lucky to be here at the moment writing my review... Take from that what you will.
My only regret is that GM would not allow me to track the car for fear of rubber becoming far to scarce for the next auto journalist... I was, although, able to push it mildly through a series of cones last fall at
BMW Z4
and a few other sports cars.
The real fight takes place with the Porsche 911, the BMW M4, Audi RS5, Dodge (SRT) Viper and select others.
The Corvette may not be the most poised of the lot but it'll get sh*t done every time, like Iron Man, and not always in the most elegant of ways.