Last-gen Taurus loved for comfort, space
Ford Taurus : Used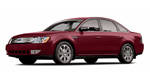 History/Description:
Challenging the
Chrysler 300
for American sedan supremacy, Ford resurrected the "
Taurus
" name on a refreshed version of a large sedan they'd formerly marketed as the "Five Hundred." Taurus packed plenty of room for 5, a generous helping of luxury, standard 6-cylinder power and available all-wheel drive (AWD). Look for SEL and Limited models, representing nicely loaded and fully loaded models, respectively.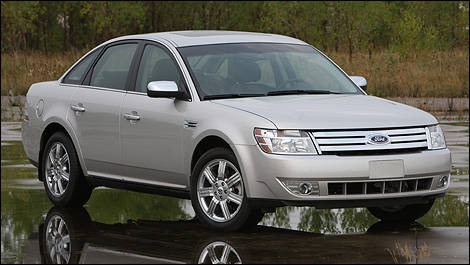 2008 Ford Taurus (Photo: Philippe Champoux)
All models got a 3.5L V6 with 263 horsepower, a 6-speed automatic transmission and standard front-wheel drive. Feature content included heated leather, a sunroof, navigation, premium audio, automatic climate control, remote access, power seats and plenty more. The Ford "keypad" unlocking system was on board, as were a set of power-adjustable pedals for optimal comfort.
What Owners Like:
Size, comfort, driving position, trunk space, assembly and build quality, and ride quality were all highly rated by owners. Many report a safe, secure and planted driving feel as well.
What Owners Dislike:
Common complaints include an isolated, "floaty" ride, lack of steering feel, and a large turning radius. Some owners wish for better fuel mileage, and several noted a decrease in ride quality on rougher roads -- possibly on models with larger wheels.
Common Issues With A Used Ford Taurus:
Check for proper operation of the climate control system, switching it between various settings and listening for a ticking or thumping noise from behind the dashboard. Numerous owners reported issues with actuators that operate ducts within the climate control system, so be sure it operates as expected.
Ensure the transmission in the vehicle you're test driving shifts cleanly, smoothly and with no slippage or hesitation. Some owners reported issues with the transmission in their Taurus, which may or may not occur with the presence of a warning or "check engine" light. It's unclear if this is a mechanical or electronic problem, however, if the gearbox in the Taurus you're considering doesn't operate as expected, have the vehicle checked out by a Ford mechanic or move to another model.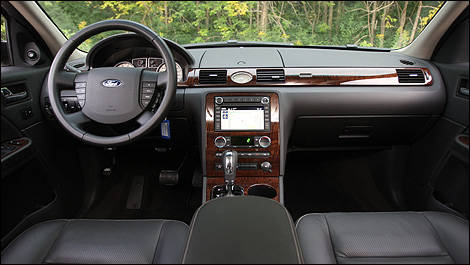 2008 Ford Taurus (Photo: Philippe Champoux)