An affordable and solid used-car buy
Mitsubishi Galant : Used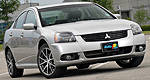 Vehicle Type:
Sedan
History/Description:
Mitsubishi's shot at family sedans like the
Honda Accord
,
Chevrolet Malibu
and
Toyota Camry
was called the
Galant
. The latest generation of this machine was available during model years 2004, 2005, 2006, 2007, 2008, 2009 and 2010 inclusively, though it's now been discontinued in Canada.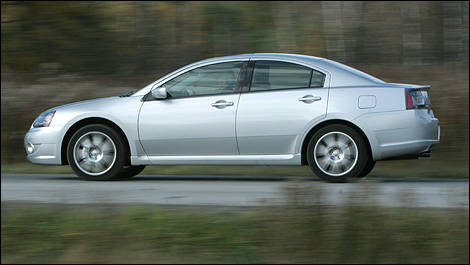 2006 Mitsubishi Galant (Photo: Philippe Champoux/Auto123.com)
Galant offered up a sole body configuration and 2 powerplant options. Both a 2.4-litre 4-cylinder or a 3.8-litre V6 were available under the hood. Look for 160 ponies with the 4-banger and 230 with the 6.
Later in the Galant's life, a sporty Ralliart version was offered, with a 258-horsepower version of the V6, which also powered the brand's Eclipse models.
All Galants before 2007, regardless of engine, got a 4-speed automatic gearbox. A 5-speed box was available on V6-powered models from 2007 and on. The use of old-school powertrain hardware worked in the Galant's favor in the market – allowing it to offer attractive pricing and what appears to be fairly robust reliability.
Look for features like leather seating, premium audio with MP3 compatibility and an auxiliary input jack, air conditioning, cruise control, heated mirrors, remote access and a 6-way adjustable driver's seat.
What Owners Like:
Spaciousness, a comfortable ride, unique styling and easy-to-use controls are among the Galant's most highly-rated attributes. Some owners also report low maintenance costs and reasonable gas mileage with the four-cylinder engine. Overall value for the money is rated highly.
What Owners Dislike:
Many Galant drivers call the 4-cylinder engine noisy and underpowered, and others wish that the gear-shift console would light up at night. A quieter ride and more exciting interior styling are also on the wish-lists of many Galant owners.
Common Issues With The Used Mitsubishi Galant:
On a test drive, check the Galant's brakes and tires for signs of wear, as numerous owners have reported premature replacement of these items.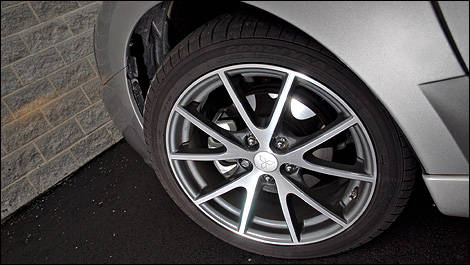 2009 Mitsubishi Galant Ralliart (Photo: Matthieu Lambert/Auto123.com)