Top 5 new-car deals before Christmas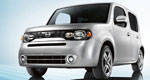 When several car manufacturers want to finish their calendar year on a positive note, they're willing to make some sacrifices to move their cars off dealer lots. Here are some mighty interesting deals you could check out before Santa Claus comes to town.
2010 Honda Fit
If you need versatility on wheels in a pint-sized package, look no further. The 2011 edition of the Fit is about to arrive, and the 2010s are offered with a finance interest rate we've never before seen on this car. Until January 3rd, the Fit is offered at 0.9% financing for up to 60 months.
2010 Hyundai Elantra
A totally-redesigned Elantra is scheduled to arrive in dealerships this month. However, the 2010 model is still a fine car, especially with a $12,999 base price combined with 0% purchase financing for up to 84 months.
2010 MAZDASPEED3
Here's a gift you keep for yourself. The 263-hp MAZDASPEED3 is offered with 0% purchase financing for up to 72 months. In addition, you can print a coupon off Mazda Canada's website and get an extra $1,000 off (use their
Build & Price tool
)
2011 Ford Fusion
Ford's mid-size sedan, available with 4-cylinder and
V6 engines
, is currently available with 0% purchase financing for up to 60 months. If you're a Costco member, flash your card and you'll get $1,000 off the price of the car.
2010 Nissan cube
Yes, the cube is an odd-looking car, but it offers plenty of space for four adults and is pretty fuel-efficient. The 2010 model is being liquidated with a very good offer: 0% purchase financing for up to 84 months. In addition, you also get a free Technology Package with the 1.8 SL trim that includes a Premium sound system with subwoofer, XM radio, a USB port and a rearview camera.
By Auto123.com ,