I know, we used to say the same thing after the first hybrids hit the market some 15 years ago, but I think it bears repeating: The automobile has significantly evolved when it comes to technology.
Few could have guessed that we would one day be able to travel more than 30 km around town and on the highway at a little more than the posted speed limit without burning a single drop of gas. Yet I recently pulled off this very feat with a fully charged
2013 Ford C-MAX Energi
.
What is the Ford C-Max Energi?
Good question: Some people will tell you it's a small minivan in the same mould as the
Toyota Prius v
or
Mazda5
. Others put it in the same crossover category as the
Chevrolet Orlando
and
Kia Rondo
. One thing's for sure: The line that separates all these models is as blurry as it is thin.
The Ford C-MAX sets itself apart with a unique philosophy and powertrain strategy. Similar to the Prius, it's only available as a hybrid, of which there are two variants: C-MAX Hybrid and C-MAX Energi (plug-in hybrid).
2013 Ford C-MAX Energi Prices and Specs
Under the hood of the 2013 Ford C-MAX Hybrid and C-MAX Energi is a 2.0L, Atkinson-cycle, 4-cylinder engine that produces 141 horsepower along with an electric motor that draws power from a lithium-ion battery. Combined output amounts to 188 horsepower, while peak torque is a mere 129 lb-ft.
The battery's size and capacity are what differentiates the C-MAX Hybrid from the C-MAX Energi. The former uses a 1.4 kWh battery, while the latter boasts a 7.5 kWh unit that allows all-electric driving for up to 40 kilometres.
A full charge through a 120V outlet takes approximately seven hours. When using 240V power, however, you can cut charging times to three hours.
Driving the 2013 Ford C-MAX Energi
The 2013 Ford C-MAX Energi in everyday driving pleasantly surprised me. It's comfortable, quiet, and very efficient. This hybrid people-hauler may not be a beast, but it still fares pretty well in traffic, even in pure EV mode. I liked the precise steering and the fact that you barely notice the regenerative braking system. What's more, the ride is relatively smooth with minimal body roll.
Despite costing $35,504, the 2013 Ford C-MAX Energi proves to be a compelling choice that will save you hundreds of dollars every year -- that is if you keep your daily commute under 40 kilometres. What makes it even more attractive is the major tax credit in some Canadian provinces ($5,100 in Quebec).
Inside and Out of the 2013 Ford C-MAX Energi
I'll just focus on two things, here: the non-friendly infotainment system and limited cargo room.
MyFordTouch is as complex and distracting as it's ever been, displaying a bunch of information in a format that definitely could use some improvements and forces you to take your eyes off the road for much too long.
Meanwhile, the 2013 Ford C-MAX Energi's battery reduces total cargo capacity by more than 300 litres when compared with the C-MAX Hybrid's trunk. Additionally, it's impossible to get a perfectly flat cargo floor when you fold the rear seats due to the massive bulge created by said battery. Loading big, heavy objects through the back proves quite difficult.
On the plus side, the hands-free liftgate is simply awesome (with the available Intelligent Access key in your pocket or purse, just place your foot under the bumper and the power liftgate will automatically open). No doubt, other manufacturers will emulate this feature.
Comparing the 2013 Ford C-MAX Energi
The 2013 Ford C-MAX Energi almost stands alone in its class. Sure, there's the Toyota Prius Plug-in, but it looks like the hot new American has matched and even surpassed the venerable Japanese in terms of technology and efficiency.
Road Tests and Reviews

Consumers
2013 Ford C-MAX SEL Energi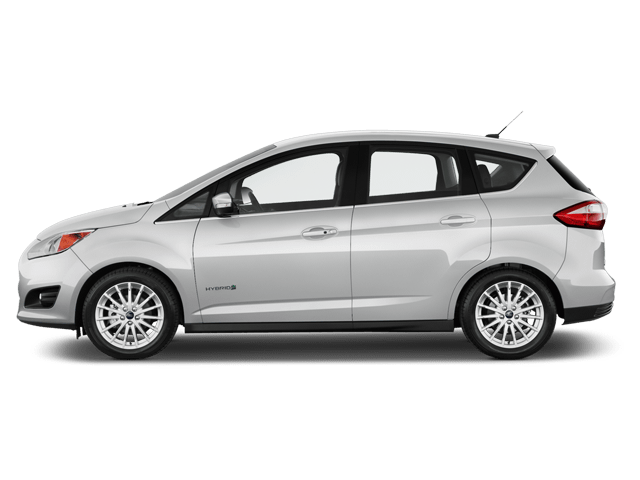 2013 Ford C-MAX SEL Energi