The BMW 428i xDrive Cabriolet isn't one of those extreme-performance BMWs that ship with laser-precise steering, organ-rearranging grip, a paint-peeling exhaust note, and acceleration that could tear your face from your skull and leave it lying in the back seat. It targets not the hardcore driving enthusiast, but rather someone after a comfortable and laid-back convertible designed to relax the senses rather than set them on fire, and one that provides high levels of confidence, fuel-efficiency and a sense of being backed up and supported for comfy, lengthy travels.
What is a 2014 BMW 428i xDrive Cabriolet?
The 428i xDrive Cabriolet is a premium, all-season ready, roof-optional four-seat cruiser that's luxurious, upscale, and will turn in many hours of cruising without going all Luis Suarez and trying to bite a chunk out of your gas budget when it's time to fill up.
It's got a roof that's all fancy, too. It can be operated in both directions via the keyless remote, or a switch on the centre console. In action, the roof treats those nearby to a display of mechanized panel, hinge and tensioning-wire gymnastics before the whole thing cleanly hides in the trunk or erects to turn your 428i into a hard-top coupe. The whole process looks like something out of a Transformers movie -- even if the 428i falls short of morphing into a giant talking robot with rocket thrusters for footwear.
2014 BMW 428i xDrive Cabriolet Pricing and Specs
For 2014, the new 428i Cabriolet starts around $58,000 with rear-drive or around $60,000 with AWD -- both with a 4-cylinder turbo engine good for 241 horsepower. Dial it up to 300 horses with the turbo straight-six from $67,400. A few optional packages, including the latest in hazard-detection and infotainment, bumped the tester's price towards $70,000.
Driving the 2014 BMW 428i xDrive Cabriolet
Drive gently, and the generous low-end torque helps ooze the 428i up to speed without much more than a muted hum from the engine bay, while the eager-to-upshift 8-speed automatic keeps the revs to 2,000 RPM or less, unless you give it a boot full of sauce.
Hammer on it, and you might mistake the frisky turbo-four for a big 6-cylinder engine. The sound is largely pleasing and deep, and the automatic shifts as quickly and precisely in both directions as a good dual-clutch setup. Plus, driven gently, or even moderately, the engine is beautifully isolated from the cabin in terms of escaping noise or vibration.
The 428i Cabriolet rides, mostly, like a world-class machine. It's taut enough to take being hurled into an on-ramp or around a bit of winding backroad with plantedness, though the tester was set up for long-haul comfort first. There's a thick layer of softness dialed in around the edges of the suspension, and the overall feel, even on rougher surfaces, is softly athletic. Plus, where many big convertibles feel like they've got the structural integrity of undercooked lasagna on rough roads, the extremely stiff, almost totally flex-free structure adds to the overall ride quality.
Mileage? How's 8.3 measured-by-hand litres per one hundred clicks on my watch, including plenty of highway and city driving. That seems largely decent for a heavy, quick, AWD-equipped convertible.
Complaints? The handling may disappoint performance buffs: it's soft and spongy compared to the locked-on precision common elsewhere in the automaker's lineup. Further, the steering, in the non SPORT driver-selectable modes, is on the vague side at highway speeds.
Inside and Out of the 2014 BMW 428i xDrive Cabriolet
The red leather seats are comfortable, draw compliments, and are even fitted with built-in vents that breathe hot air around your neck like that creepy coworker before an unwelcomed workplace massage. The infotainment system, controlled by BMW's latest iDrive console, is brilliantly animated, vivid in colour, and advanced in functionality. It can even call up weather forecasts and local news, right in the central screen. What a fantastic time to be alive.
For me, it all came together while dodging a string of thunderstorms on a 6-hour highway drive one cool July afternoon. With the nicely tuned ride, whiff of warm air around my neck, generous remaining fuel range, and some Clapton belting vigorously from the Harman Kardon stereo, life felt good. Relaxed. Worry-free. At ease. Laid back. I could have driven another 10 hours.
In all, drivers can strongly expect to be informed, on course, backed up, and well-supported for hours and hours of comfortable driving. Need directions, a weather forecast, a new radio station or to place a call? Just a few millimeters of fingertip movement on the iDrive dial handles it. That, along with the driver assist systems quietly watching your back (and sides, and up ahead), and automatic, self-activating operation of the lights, wipers, climate control and more, all contribute to the effect of peaceful, set-it-and-forget-it motoring.
Comparing the 2014 BMW 428i xDrive Cabriolet
Be sure to compare the 428i to comparable models like the Audi A5 and Mercedes E-Class Cabriolet -- as well as more cost-effective options like the Chrysler 200 Convertible, if you're inclined. If comfort, fuel efficiency, and long-haul ready comfort are priorities in your next convertible, the 428i Cabriolet shouldn't disappoint.
Road Tests and Reviews

Consumers
2014 BMW 4 Series 428i xDrive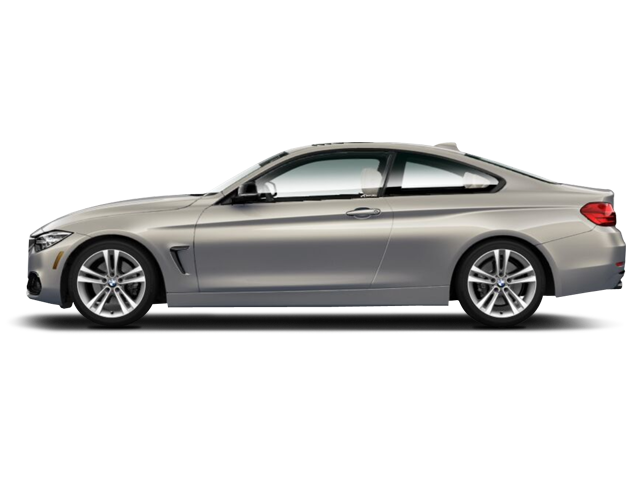 2014 BMW 4 Series 428i xDrive