There's a lot of leap-frogging going on in the car world today as manufacturers seek to outdo the competition. This is greatly assisted by the fact that technologic advances constantly outpace model updates, often leaving the soon-to-be-updated product looking slightly past its best-before date. The new 2014 Nissan Rogue is a perfect example of this. A wave of new technology, coupled with greatly improved levels of quality has, in my opinion, propelled the Nissan compact crossover towards the role of segment leader.
What is a Nissan Rogue?
The Nissan Rogue made its debut at the 2007 North American International Auto Show in Detroit (MY2008) and quickly gained popularity. In fact, the Rogue is now the No. 1 selling vehicle in the Nissan lineup for North America, and sales are up 10% for 2013.
The Rogue also boasts the second-highest loyalty of all Nissan models as 40% of its customers repurchased another.
Impressive; and these figures will no doubt increase with the introduction of the second-generation Rogue. Why? Well, because the lovable Rogue is about to get a whole lot more lovable!
2014 Nissan Rogue Price & Specs
The 2014 Nissan Rogue comes in three well-equipped trim levels the S, SV, and SL. New for 2014 is the option of 3rd row/7-passenger seating (available on the S and SV Family Package trim). While perhaps more suited to young children or the occasional short haul, this does rather dramatically alter the usefulness of this vehicle.
While the New Rogue appears to the eye to be considerably larger than the outgoing model, this is partly an illusion. Yes, while slightly wider (+ 1.5") and taller (+ 1.2"), with a tad longer wheelbase (+ 0.6"), overall length has actually decreased by an inch.
Overall weight is up marginally, although Nissan kept this increase down to a minimum with the use of lightweight materials. The 2014 Rogue now sports an aluminum hood, a composite tailgate and lightweight front & rear bumpers.
Fuel economy figures are listed as 7.9L/6.0L/100km (FWD City/Hwy) and 8.2L/6.2L/100km (AWD City/Hwy).
Pricing has not been announced yet, but we can expect it to be highly competitive with the competition.
Driving the 2014 Nissan Rogue
The second-generation Rogue carries over the same 2.5L 4-cylinder QR25DE (albeit with a few efficiency tweaks), mated to a next-generation Xtronic CVT developing 170 hp and 175 lb-ft of torque. This tried & trusted powerplant offers more than adequate performance for a vehicle of this size (it's quite lively!), and although I'm not a huge fan of CVT units, this is undoubtedly one of the best I've experienced to date.
Technological improvements play a rather large role in the 2014 New Rogue and, together with comfort improvements, this is perhaps what sets it ahead of its present competition. With features like Hill Start Control/Intelligent AWD with Hill Descent Control, the 2014 Rogue now boasts Active Ride Control (to help smooth out bumps), Active Engine Braking (which automatically "downshifts" the CVT, slowing the vehicle with less effort), and something called Active Trace Control (a system which uses both inner/outer brakes to optimize driving lines through corners).
On the road, the 2014 Nissan Rogue feels greatly improved. Much of this comes from the above-mentioned technological advances, although a certain amount must be contributed to the increased comfort levels of the Rogue's interior. It truly is a pleasant environment in which to travel, and I'm sure this plays a large part in the overall enjoyment of the vehicle.
Yes, what was once thought of as a small, affordable CUV, the Rogue now feels more luxurious & mature, and yet still sprightly, maneuverable, and easy to park.
Inside and Out of the 2014 Nissan Rogue
Premium is a word heavily used by Nissan today, and it is certainly applicable to the New Rogue. Soft-touch materials are found throughout the cabin and creature comfort levels border on the exceptional. One particular case in point; the soft padding on the door armrests, which appears to be made from material-wrapped memory foam. A small detail perhaps, but for those of us with somewhat boney elbows, it is nothing short of pampered luxury.
Nissan paid close attention to what its customers want and need. One area which perfectly demonstrates this, and should be of particular appeal to us Canadians, is the Quick Comfort heated seats. These maximize the heat temperature range and direct the heat to the area's most sensitive: the lower femur & lower hip areas. Studies have proven these to be the areas most affected by cold, so it makes perfect sense to direct the heat there first. Again, a somewhat simple idea, but one which customers will certainly benefit from in the winter months.
Comparing the 2014 Nissan Rogue
The Nissan Rogue is certainly not without competitors. Naturally, the
Honda CR-V
,
Toyota RAV4
,
Ford Escape
and
Mazda CX-5
instantly spring to mind.In my opinion, Nissan has just moved the goal posts in this segment. In fact, with the technological advances, luxury features and now a 7-passenger option, I'm tempted to suggest that buyers perhaps further up the salary ladder may wish to consider visiting their local Nissan dealer.
Road Tests and Reviews

Consumers
2014 Nissan Rogue S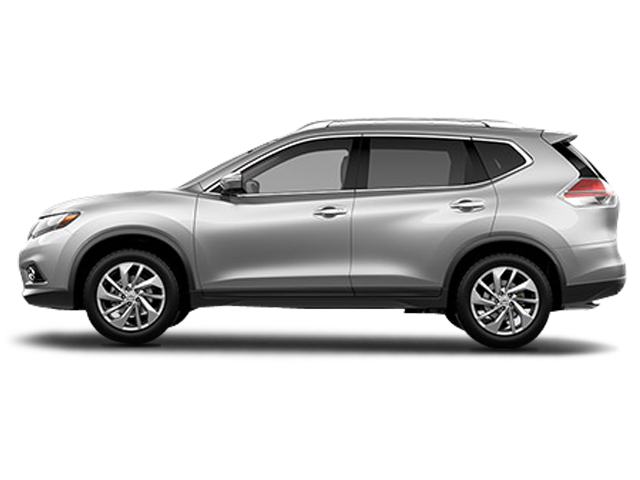 2014 Nissan Rogue S FWD