Put the central masses -- the engine, occupants and fuel -- in the middle of a car, and you lay the foundation for a machine that's more responsive, agile, and stable at high speeds, than one with the heavy stuff concentrated at either end. Many of the world's fastest, best-handling cars are built around this design, with less weight on the front wheels for enhanced steering feel and urgency, and more mass in the middle to make the car less prone to oversteer or understeer and more prone to locking onto its line when pushed to the absolute limit.
Porsche has been building mid-engine cars for years. Most recently, it's the Cayman and Boxster that come readily to mind -- though even some 50 years ago, the 904 GTS was a historical mid-engine landmark.
GTS? Most recently, that special badge has been worn by especially athletic variants of the 911, Panamera, and Cayenne that cap the mainstream, naturally aspirated part of their respective model ranges, performance wise. And now, as it was back when that 904 GTS was around, Porsche is applying their GTS principle to mid-engine models once again with the new Boxster GTS and Cayman GTS.
What are the Porsche Boxster GTS and Porsche Cayman GTS?
The Boxster and Cayman are twins. They drive the same, have the same engine, weigh the same, ride the same suspension, stop with the same brakes and feature the same cabin, features and chassis. Difference? Boxster has a few less horsepower and a convertible roof, and the Cayman is a fixed-roof coupe with a hint more power. To drive, they're all but identical.
Transforming each into a GTS model works via a simple principle: add a little more power, a little more wheel and tire, and bundle it with the latest Porsche must-have performance tech as standard, and you've got the hottest Boxster and Cayman variants available. For GTS duty, both units get exclusive interior and exterior visual treatments and their own exclusive range of add-on options for customization.
Porsche Boxster GTS and Porsche Cayman GTS Prices and Specs
For a Boxster GTS or Cayman GTS, fully loaded with the sort of add-on go-fast tech optional in non-GTS models, pricing starts at $83,900 and $85,900, respectively. Good value is promised, as both machines bundle numerous go-fast features together at a big savings. You'd spend thousands more adding the bigger tires, wheels, PASM suspension system, Sports Exhaust with push-button bypass, and Sport Chrono package with launch control and dynamic transmission mounts to a standard Cayman or Boxster as individual options.
And you still wouldn't get the exclusive visuals, or the 15 horsepower boost applied to each car's 3.4L flat-6 engine, which pushes output to 330 and 340 horsepower, respectively. Look for a 6-speed manual or 7-speed PDK transmission available in each, depending on your tastes.
Driving the Porsche Boxster GTS and Porsche Cayman GTS on a circuit
Even standard Boxster and Cayman models feel carefully honed on a circuit, with braking performance expertly tuned to the power output, steering which feels expertly dialed in against the weight of the car and the stiffness of the suspension, and a package that's big on overall balance. No part of the performance experience overwhelms any other. Notably, the steering is quick and eager and playful, the chassis is delightfully sensitive to weight transfer and therefore easy to pitch and rotate with the throttle or brakes, and it all rewards smooth and gentle inputs, which contributes to a high-speed experience that's not exhausting or tiresome, lap after lap.
Step up to the GTS-level machines, and you'll find the added power delivered alongside a huge increase in engine volume with the standard Sports Exhaust, and the little added width in the tires turning in a lot more overall grip, optimized further by the Porsche Active Suspension Management (PASM) system which takes active control of suspension and body movements to keep things even more stable.
There's a downshift auto rev-matching function included with the manual transmission, and a new Torque Vectoring system that helps pitch the rear of the car into bends with inner-wheel braking and overdriving of the outside drive wheel.
In GTS grade, then, Cayman and Boxster offer more grip and agility, do much more for their driver, and still deliver the trademark mid-engine driving feel, but in higher quantities and with higher limits. And all the while, they feel remarkably dialed-in, tuned, calibrated, and carefully set up.
All skill levels are covered here. In the GTS models, more novice drivers can expect to feel fully backed-up and supported for spirited or closed-course driving, and able to access plenty of the machine's capability from the get go. Suspension, stability control, transmission, and throttle operation can be toggled between various modes to match the course, intention or skill level at play -- meaning experienced drivers will feel right at home, too. This is a good thing, as ultimately shoppers planning to participate in motorsports activities will experience the highest return on their investment in the performance services of the new GTS machines.
Inside and Out of the Porsche Boxster GTS and Porsche Cayman GTS
Both GTS-grade units feature special badging, unique colour and wheel schemes, unique front bumpers, and upgraded interior treatments with colored panels for additional depth and contrast. Each machine is still instantly recognizable, though slightly sharper, more dynamic and more alert-looking.
Comparing the Porsche Boxster GTS and Porsche Cayman GTS
Given performance, pedigree, and pricing, potential Porsche Boxster GTS and Porsche Cayman GTS shoppers are also advised to investigate the
Corvette Stingray
,
Jaguar F-Type
and [link url="http://www.auto123.com/en/bmw/m4-coupe/2015?carid=1150804601">BMW M4 Coupe/Cabriolet.
Road Tests and Reviews

Consumers
2015 Porsche Cayman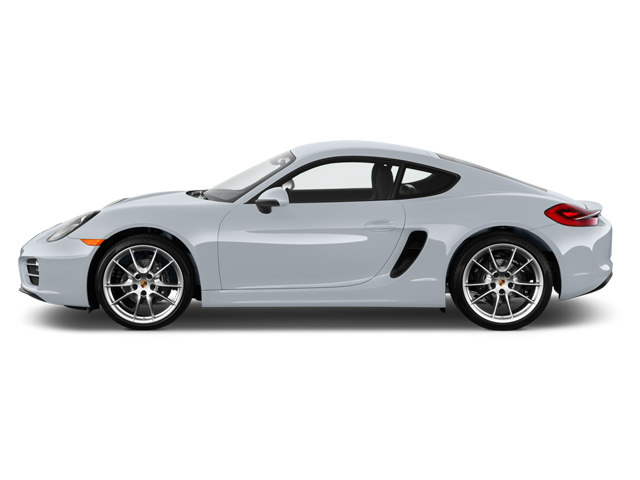 2015 Porsche Boxster