The RAV4 EV Demonstration Vehicle presented today has been developed in conjunction with Tesla; it weighs 220 pounds more than a RAV4 V6, but accelerates almost as quickly. To achieve this, the suspension, the steering and the location of major components on the SUV were rethought in order to balance the heavy weight of the battery pack while keeping the same cargo volume.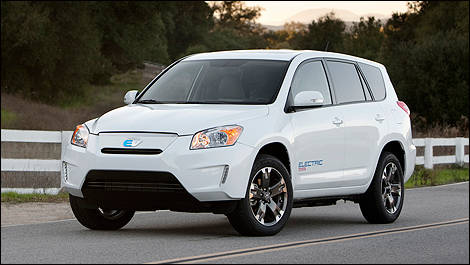 2010 Toyota RAV4 EV Demonstration Vehicle (Photo: Toyota)
At the heart of the RAV4 EV is a lithium metal oxide battery that gives it a range of 160 kilometres in real-world conditions, according to the goals set by Toyota. As for styling, it benefits from new front bumper and fascia, headlights, fog lamps as well as specially-trimmed seats, a multimedia dash display and exclusive instrumentation.
Toyota mentioned that several decisions regarding the product and specific details are still not yet confirmed: price, the business model, battery size and output ratings still must be decided.
The 2011 Corolla was also unveiled, boasting modifications to the front and rear bumpers. The car's cockpit trimmings and the equipment list have also been slightly revised.
The Corolla now includes stability and traction control systems as well as antilock brakes on every model. Toyota's Smart Stop Technology brake-override system is also standard.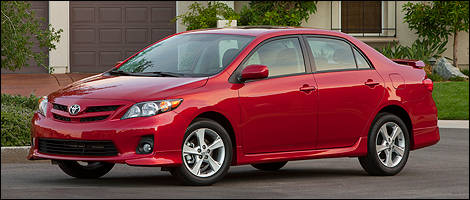 2011 Toyota Corolla (Photo: Toyota)