After revealing the improvements made to the 2012 Chevrolet Camaro's powertrain last week, GM has announced that the luxurious 2012 Cadillac has gotten the same treatment. It will now deploy 14 extra ponies and slightly more torque, and feature a redesigned grille.
The sedan, coupe and wagon variants will thus see their current output bumped up from 304 to 318 hp and torque rating from 273 to 275 ft-lb, while fuel efficiency remains the same.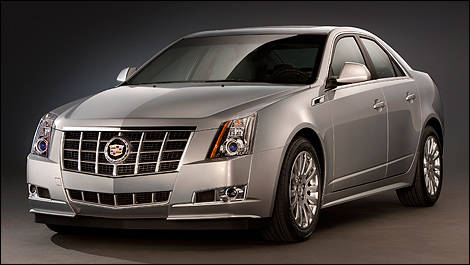 Photo: General Motors
The engineers managed this skilful trick by widening the cylinder head intake valves, perfecting the design of the intake port and reducing weight by using lighter materials.
The redesigned grille will feature a brighter coloured logo with a 3D quality. New premium finishes highlight a new frame and mesh combination.
Note that the 2012 Cadillac CTS will now offer Bluetooth as standard equipment as well as a blind spot monitoring on the coupe version.
The new models will hit dealerships around the end of the summer. We should know more in terms of pricing by the start of production.