McLaren's new production road car, the
MP4-12C
, made its global and North American debuts this summer, at the Goodwood Festival of Speed and the
Pebble Beach Concours d'Elegance
, respectively.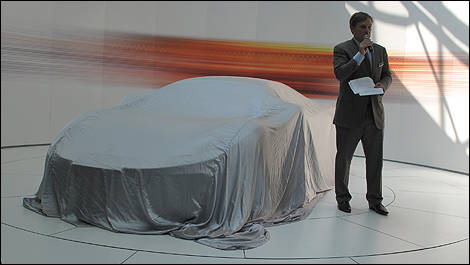 Photo: Mike Goetz/Auto123.com
Now the carbon fibre and aluminum, mid-engine missile is off on a big tour.
On August 31, 2010, Toronto had the honour of kicking off its tour of selected North American retailers.
Toronto-based Pfaff Automotive Partners is the sole Canadian McLaren retailer, though two more would be added when the automaker enters its next expansion phase sometime in 2012.
When the car launches next summer, there will be 23 dealers worldwide (10 in North America).
McLaren is adamant, however, that the worldwide dealer count will never exceed 70, a figure it feels is appropriate to retail the 4,000 or so vehicles it expects to sell annually. That sales volume equates to three to four percent of the global market for premium sports cars, which includes the usual suspects (
Ferrari
, Porsche, Maserati, Lamborghini, etc.).
McLaren's business model is predicated on sticking to that "conservative" sales target and not "over-dealering", so it can create an agile automaker-retailer entity, give customers the exclusivity they desire, and give retailers the volume they require, so they are profitable enough over the long haul, to treat new and past customers with a high standard of service.
That business model is just fine with Chris Pfaff, who heads up the group taking on McLaren in the Toronto area.
"It's refreshing", said Pfaff. "Almost every car maker wants more volume, volume, volume. McLaren set a volume target -- it doesn't care if demand is 50 percent more."
At this point, demand will surely outstrip supply. Only 1,000 vehicles will be built the first year, with only a third of that figure heading to North America. There is already a long list of "hand raisers", around the world and in Canada. Pfaff will start qualifying those interested parties, and taking deposits, sometime in the last quarter of this year.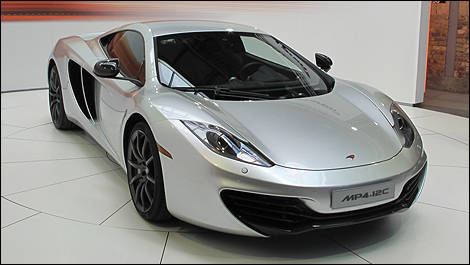 Photo: Mike Goetz/Auto123.com