The next 3 Series from BMW will get its official presentation in less than two weeks at the Los Angeles Auto Show. For the German automaker, the new edition of what was for a long time the brand's bread-and-butter model is a high-stakes release. It's no longer THE face of the company, and the gradual gentrification of the model in recent years has cost it some of its lustre.
With the new generation of the 3 Series, BMW intends to so a full reset. We're being promised a 3 Series that's more fun to drive and a better performer than ever.
The company has released details about the new M340i variant, which will be on display at the LA event. While BMW seems intent once more on offering a wide-ranging lineup with configurations and options to meet all tastes and budgets, in there will be a version that should bridge the divide between the traditional 3 Series models and the M3, the ultimate performance variant produced by the brand's M division.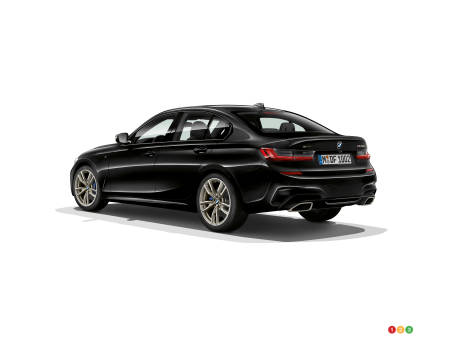 That "compromise" version would be the M340i. BMW has tagged it the powerful 3 Series ever produced not carrying the M3 designation.
Powering the car will be the automaker's famed 3.0L 6-cylinder twin-turbo, but with a boost in output (382 hp and 369 lb-ft of torque). This will take the car from a stop to 100 km/h in only 4.4 seconds, which by the way is quicker than the M3 of 10 years ago with its 412-hp V8, able to do the trick in 4.8 seconds.
This impressive improvement is due in part to the car's lighter weight, made possible by the generous use of aluminum. M340i also gets perfect 50-50 weight distribution. Meanwhile, the M division's magicians did get involved to modify the suspension, steering and brake components.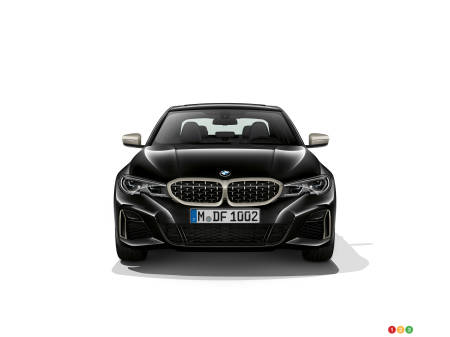 Power is relayed to the rear wheels via an 8-speed automatic transmission, and unfortunately for many, that is the only transmission being made available. The manual gearbox has been cast aside for the new 3 Series. Buyers will have the option of an xDrive variant that sends power to all four wheels.
Lots more details about the model will be forthcoming at the Los Angeles Auto Show, of course, including pricing information. The new M340i will naturally line up against the Audi S4 (354 hp) and the Mercedes-Benz C43 (390 hp).