France's Xavier Chevrin is set for quite a trip. This is the guy who travelled 13,400 kilometres from Shanghai to Paris in an electric car two years ago. Now, he's heading to Nairobi, Kenya, where he will embark on a 5,000 km adventure that should take him to Johannesburg, South Africa, by the end of June.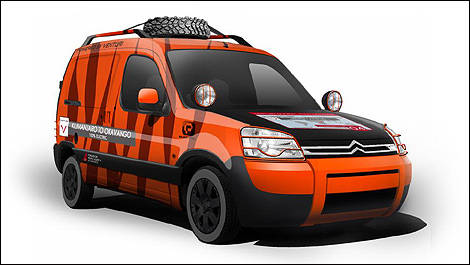 Photo: Venturi
''We want to dispel any lingering doubts about electric vehicles,'' Chevrin says. His goal is to prove once and for all that clean-energy cars are just as capable as traditional gasoline or diesel powered models.
The vehicle for the mission is a Citroën Berlingo, which is similar to the French postal trucks. Three on-board batteries allow a combined range of 500 kilometres with peaks at 110 km/h. Chevrin plans to take on difficult road conditions in order to showcase the electric van's rugged character and reliability.