A Guinness Record was set at the Sharjah Airport, in the United Arab Emirates, last August 22nd, as a Nissan Patrol pulled an airplane weighing 170.9 tons across a distance of 50 metres. The SUV was completely unmodified for the task. The preceding record consisted of a 155 ton Boeing 747 which was pulled by a Volkswagen Touareg.
The "Nissan Patrol Challenge", which was launched in 2012, asked participants to submit ideas as to how to use the SUV. Participants were eligible to win a trip to Japan. The Nissan Patrol is based on the
Infiniti QX
and is sold mainly in the Middle-East.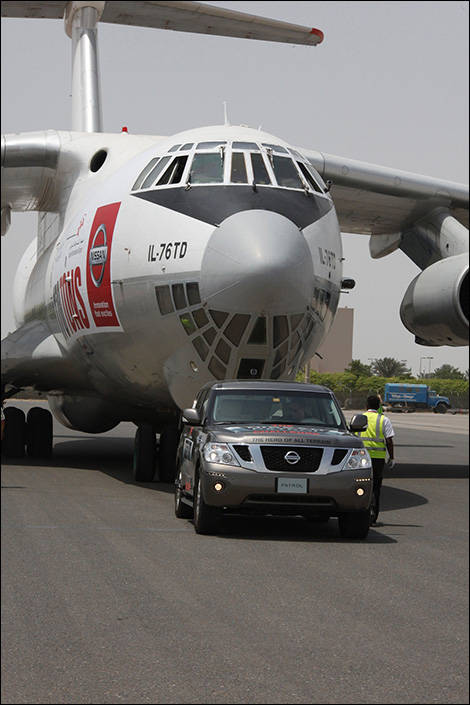 Photo: Nissan