To mark the first decade of production at the Home of Rolls-Royce in Goodwood, England, the British luxury car maker unveiled the Phantom Celestial today at the Frankfurt Auto Show.
While the exterior colour scheme evokes the night sky, the interior offers a new take on the Starlight Headliner. The constellations, exactly as they were at midnight on January 1st, 2003 (as verified by the South Downs Planetarium), are represented by over 1,000 fibre optic lights hand-woven into the Celestial Phantom's headlining. The reflection of the "stars" in the surface of the rear drinks compartment lid was meticulously planned and designed.
World-class Dusk leather surfaces and a rear privacy divider's clock replete with four diamonds are included as well.
While the Rolls-Royce Phantom Celestial's price has yet to be announced, it'll quickly bring you down to earth, for sure.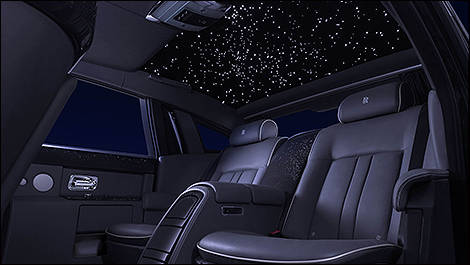 Photo: Rolls-Royce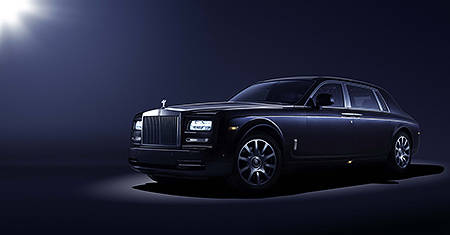 Photo: Rolls-Royce