Audi yesterday unveiled the Nanuk Quattro concept at the 2013 Frankfurt Auto Show. Somewhat similar in design to the Giugiaro Parcour Concept introduced in Geneva earlier this year, it uses a 5.0L TDI V10 that produces 544 horsepower and 738 lb-ft of torque.
Audi claims that the 1,900-kg Nanuk Quattro can sprint from 0-100 km/h in just 3.8 seconds while burning as little as 7.8L/100km.
Interestingly, the rear wheels can turn up to nine degrees. At low speeds, they point in the opposite direction from the front wheels, which has the same effect as shortening the wheelbase by about a metre, meaning that the Nanuk Quattro can swing into a parking spot or make a U-turn as effectively as a subcompact.
Source : thedetroitbureau.com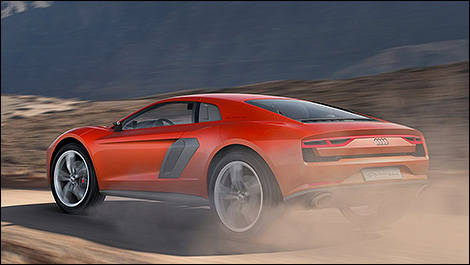 Photo: Audi