The A1 Grand Prix Series that folded a few years ago is about to be brought to life under a new name and format in South Africa.
The original A1GP series featured single seaters from different countries racing against each other. The series was billed as the "World Cup of Motorsport".
After the series folded in 2009, the Lola chassis and the Ferrari engines were sold.
We found out Tuesday that a new series based in South Africa will be using these cars.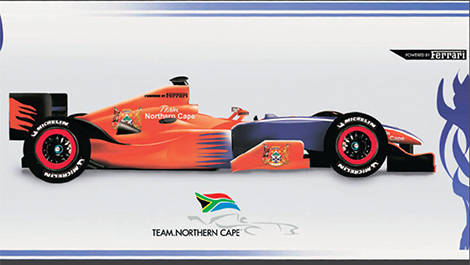 Preview of Team Northern Cape car. (Illustration: Delta Fin)
The new Formula SA will see 18 identical Formula 1-style cars in South Africa, to pitch the 9 provinces against each other in a showcase of inter provincial races over 24 weeks throughout the country.
The series' promoters claims that "many European and international drivers are already enquiring about testing and track time opportunities".
Formula SA is still far from being a reality as the promoters are currently looking for stakeholders, investors and sponsors.