Axeon, Europe's leading independent
developer and manufacturer of lithium-ion battery systems
, has worked closely with Jaguar Land Rover South Africa to produce an all-electric version of its iconic Land Rover Defender.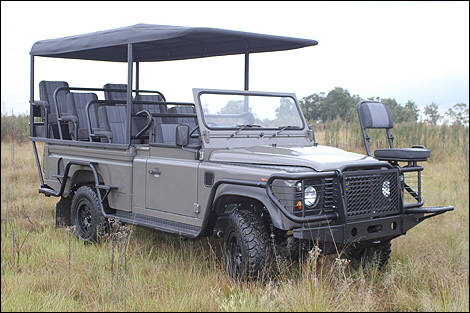 Photo: Land Rover
Unlike many electric vehicle battery packs that are positioned in the floor, the Axeon pack has been designed to fit into the engine bay – in place of the standard 2.4-litre diesel engine – in order to maintain ground clearance and wading height for this unique vehicle.
The electric Defender has performed exceptionally well on the rigorous and gruelling Gerotek test track. Capable of three times a typical game drive on a single charge, it also got closer to animals within the game park due to its much quieter operation.
The model, which has been specifically designed for the game park sector, will be launched as a concept vehicle at INDABA, one of Africa's largest tourism events, held in Durban, South Africa.