Land Rover has highlighted its commitment to build greener and greener vehicles at the Geneva Motor Show with the unveiling of the Range_e, a hybrid SUV based on the Range Rover Sport whose technology will be available in future products from 2013 on.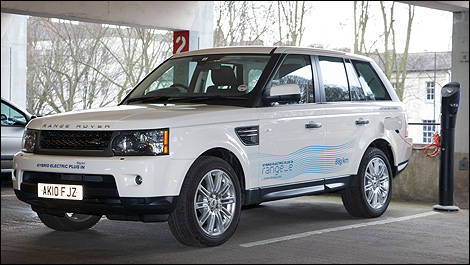 Photo: Land Rover
Equipped with all-wheel drive and producing 334 hp, the Range_e calls on a 3.0-litre V6, an eight-speed autobox and an electric engine powered by a lithium-ion battery.
The car can travel up to 32 km in electric mode and reach top speeds of 193 km/h. Featuring a 1,110-km range, it can be recharged in just 4 hours from any domestic outlet.
Jaguar and Land Rover have agreed to invest £800,000,000 on the development of environmental solutions in the goal of reducing the CO2 emissions of their products by 25% between 2008 and 2012.