As you probably know, last night was the global debut of the all-new 2016 Mazda MX-5 in the U.S., Spain and Japan. While the company didn't reveal any details about the engine of the fourth generation, the car's styling should keep fans and the media buzzing for quite some time.
Wider, lower, and 100kg lighter than the outgoing model, the 2016 Mazda MX-5 is also the most compact of any generation so far.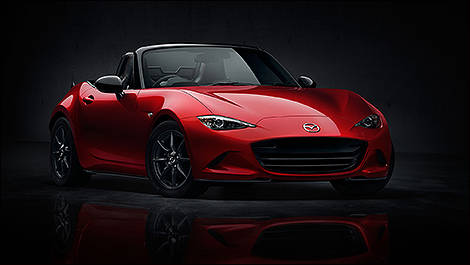 Photo: Mazda
At first glance, the new MX-5 closely resembles other Mazda products of late, with a sloping hood and a front grille that's reminiscent of the Mazda3's, minus the chrome.
Adopting both Mazda's SKYACTIV technology and KODO—Soul of Motion design language, the 2016 MX-5 rides on 16'' wheels and features a clean dashboard that integrates the very latest technologies.
The car will be on display at the Paris Auto Show in October before hitting dealerships next year at a yet-to-be-determined price.
Source : Mazda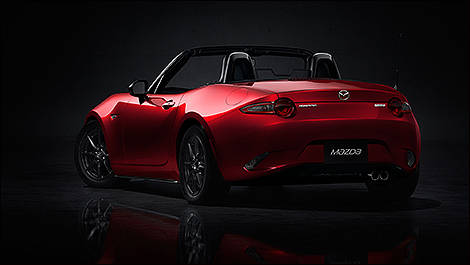 Photo: Mazda