Sorel, Quebec native Maryeve Dufault will drive the No. 46 Shooters Ford Fusion this weekend in the second round of the ARCA series, the Mobile ARCA 200.
The race will be held at the Mobile International Speedway, a half-mile paved oval, also known as "Alabama's Fastest Half Mile".
Maryeve will be working alongside her new crew chief, Rick Crawford.
"I'm really happy to start working with Rick (Crawford) at Mobile, it is his home town and local track and I am sure he will have good information for me since it's my first time racing there," said Maryeve.
"I know the guys have spent a lot of time at the shop working hard to get me the best car for this race. I just cannot wait to roll the car on track for the first practice at Mobile with our new partner Shooters Restaurant Group. I am so grateful to have amazing partners and proud to be with Team Stange," she added.
Maryeve and the No. 46 Shooters Ford Fusion will be part of the pre-race fan fest located at the USS Alabama Battleship Memorial Park in Mobile, Alabama on Thursday, March 20 from 4 to 6pm.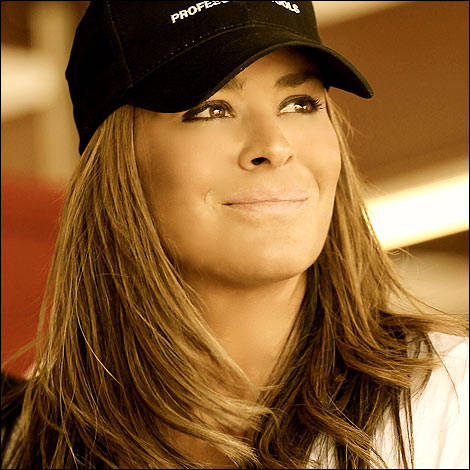 Maryeve Dufault (Photo: Team Stange)