As more and more luxury carmarkers are planning diminutive but premium city cars, Aston Martin has decided to put its Cygnet into production, according to a press release published today on their website.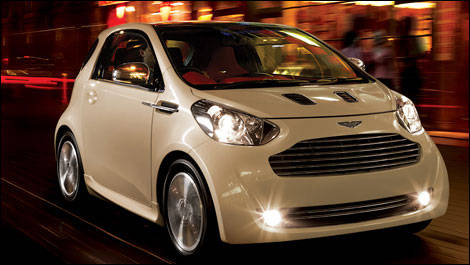 Aston Martin Cygnet (Photo: Aston Martin)
You may be aware that the Cygnet is based on the
Toyota iQ minicar
, which will be sold in North America through the
Scion brand
. If you didn't know this yet, it doesn't really matter, really.
The Cygnet will go into production sometime in 2011 and will be built at the company's Gaydon headquarters in Warwickshire.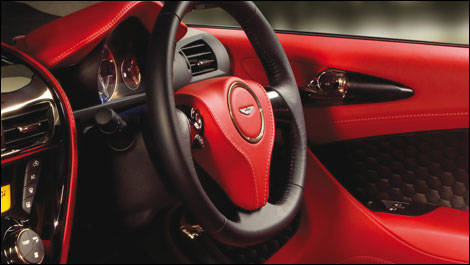 Aston Martin Cygnet (Photo: Aston Martin)
"It is time to think differently. Aston Martin is honest and we don't make compromises," says CEO Dr. Ulrich Bez. He's not kidding; this is completely different than what the company has produced so far.
Small but luxurious, the Cygnet is said to be an Aston Martin tailor-made for the city. Each one will be hand-finished, with an endless choice of colours and materials. That's about all the info they're willing to share for now.
So, no details on whether the Cygnet will use one of the iQ's powertrains, but it should likely be the case. The most potent iQ engine in Europe is a 16-valve, 1.3-litre inline-4 that develops 97 horsepower and 92 pound-feet of torque.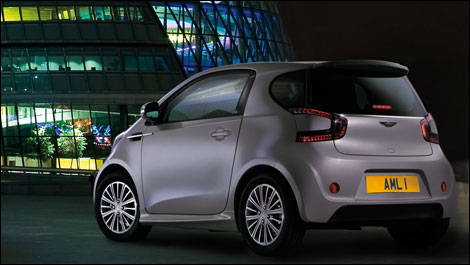 Aston Martin Cygnet (Photo: Aston Martin)
photo:
Aston Martin