The Latin American experience
Toronto, Ontario
- American Barry Engle had been working for just a few days with his new colleagues at Ford of Canada's headquarters in Oakville, Ontario, when we met him at a press conference during the 2008 Canadian International AutoShow, in Toronto. On February 1, 2008, he was appointed President and CEO of Ford Motor Company of Canada.
Mr. Engle, 44, has been working for the blue-oval automaker since 1992. His experience ranges from sales to marketing, dealer and customer service as well as product strategy and planning not only for the United States but also South America, Mexico and Japan.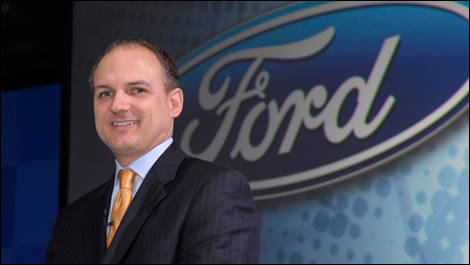 Barry Engle, President of Ford Motor Company of Canada.
In 2005, he became President of Ford of Brazil and later on President of Ford Mercosul, a position which made him responsible for all Mercosul operations, including Brazil, Argentina, Paraguay and Uruguay, plus the markets of Chile, Bolivia and Peru.
Since January 2007, he was working as General Manager of Ford Division Marketing in Dearborn, Michigan.
He replaced his fellow countryman Bill Osborne, who was in charge of Ford Motor Company of Canada since November 2005. Mr. Osborne will now head Ford's Australian operations.
An impressive track record
Mark Fields, President of Ford of Americas, puts a lot of trust into his new ally. "Barry's been a key player in our efforts to help improve Ford's reputation among American customers, growing awareness of our product strengths -- especially quality and driving performance. This success and his strong track record of strengthening brands, driving sales and growing market share in Brazil will help Ford of Canada continue to build on its strong momentum in the marketplace."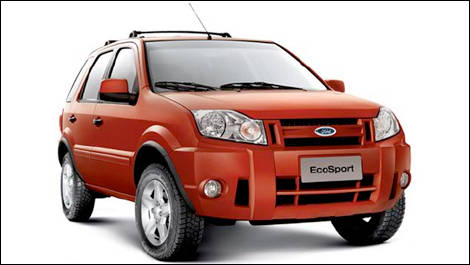 2008 Ford EcoSport