On Wednesday, Renault CEO Carlos Ghosn presented Pope Benedict XVI with a pair of all-electric vehicles based on the Renault Kangoo Maxi Z.E.
The first is white with the Papal coat of arms depicted on the doors. It will be used when the Pope is travelling at his summer residence. The second, featuring a blue livery with a white and yellow stripe along each flank, is intended for the Pope's security personnel.
Both vehicles can seat up to four people and are fitted with two separate rear seats. They are powered by a 44kW (60hp) electric motor and a lithium-ion battery which ensures an average range of 170 kilometres.
These green Popemobiles will only commute within the Vatican unlike the official, armoured Popemobile which is used for foreign travel.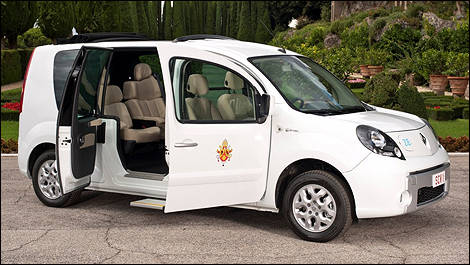 Photo Renault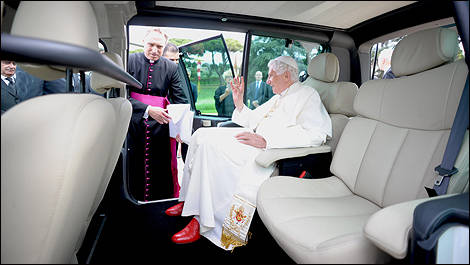 Photo: Renault