BMW's DriveNow car sharing service is about to make the jump to North America. Unsurprisingly, California has been chosen as the inaugural destination.
A total of 70 BMW ActiveE electric cars will be located at nine DriveNow stations across the entire city of San Francisco. Customers can register online or in person, allowing them to locate and reserve an available vehicle via the DriveNow website or mobile app.
On the road, drivers can easily locate the nearest charging point should they need to charge the vehicle – at no cost – during their unlimited rental. Also, 14 dedicated ParkNow stations are currently set up in and around San Francisco.
DriveNow was originally launched in June 2011 and now has around 45,000 members. This fall, Cologne will become the fourth German city to offer the car sharing service after Munich, Berlin and Düsseldorf.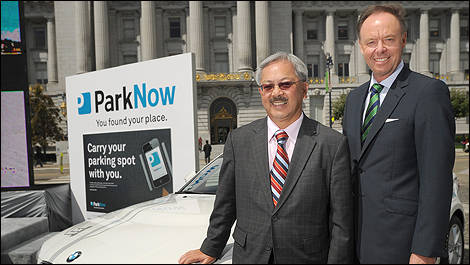 Photo: BMW