Who hasn't wished they could get their hands on a new car for the price of 2- or 3-year-old car? Well, you wishes may be about to come true, if you can take advantage of an offer coming from none other than the Canadian federal government.
Ottawa is in the process of auctioning off hundreds of vehicles used during the most recent G7 summit.
Before we entice you with some too-good-to-be-true offers, a word of explanation. During the G7 summit held this past summer in the Charlevoix region of Quebec, the federal government spent some $23 million to acquire a little over 600 vehicles in order to drive around all of the dignitaries attending the event, including shuttling them between Quebec City and the famed Manoir Richelieu.
Government representatives justified the expense by stating that the cost of renting vehicles would have been higher than buying them (and, eventually, re-selling them). We're not sure about the math on that, but what matters now is that right now, consumers looking for a great deal have a large selection of nearly new vehicles to choose from.
Examples?
A number of Chrysler 300C models are being offered, with the price set at $25,343. Of course, this being an auction, the highest bidders take home the prizes. But there's no doubt there are bargains lurking in there, especially when you consider that the 300C costs over $42,000 new at dealerships.
Then there's the Chevrolet Suburban. The starting price at auction is $53,428, a tidy sum but substantially less than the $65,000 to $70,000 it costs when buying new at a dealership.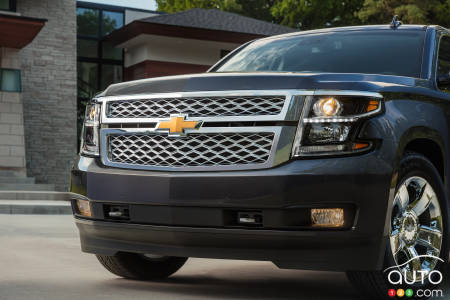 The beauty of it is that the models being auctioned off at a discount have mere hundreds of kilometres on their odometer, or barely into the thousands, at most.

For adventurous types who have a bit (well, a lot) more money to spend, take note that the list of vehicles includes five Dodge Charger police vehicles (with all the modifications that that entails), carrying a starting price of $133,000. More than anything, these should be seen as an investment, as they are sure to generate a profit for those clever types who turn around and resell them.
Some of the other models up for bid include Toyota Sienna, Ford Escape, Mitsubishi Outlander and Dodge Journey vehicles.
Up until now, 167 units have been auctioned off, with the government already pocketing $6.3 million. Will it recoup that original $23 million outlay?
Happy bargain hunting!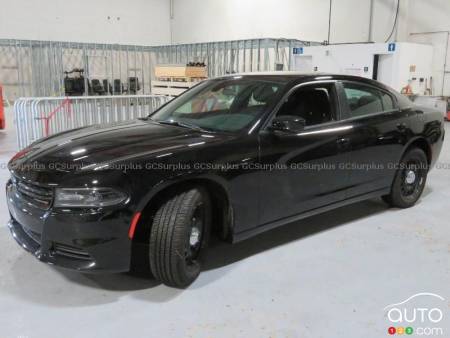 Photo: Government of Canada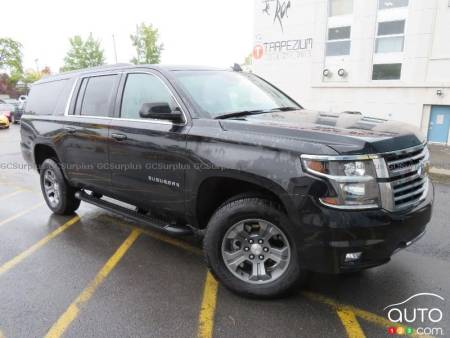 Photo: Government of Canada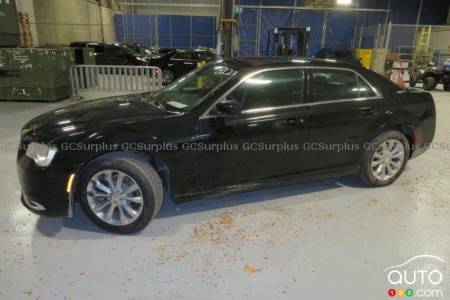 Photo: Government of Canada