Quebec driver Alex Guenette has won the NASCAR Canadian Tire Series' Rookie of the Year despite finishing 17th at the season finale presented at Kawartha Speedway on Sunday.
For his first time on the small oval, Guenette qualified 20th for the Pinty's 250 and had to work quite hard if he wanted to move upfront.
The 17-year-old driver was not help by a poor team strategy which made him run almost 235 of the 250 laps on the same set of right tires. An inspection after the race also revealed that his car was leaking oil which did not help.
« We still managed to win the Rookie of the Year title and I'm very happy. We also finished 10th in the championship which is pretty good considering the number of mechanical issues we've had all season long. » declared Guenette.
Because of his new title, Alex Guenette has been invited to the NASCAR Night of Champions Touring Series Awards that will be held in Charlotte, NC., December 14th.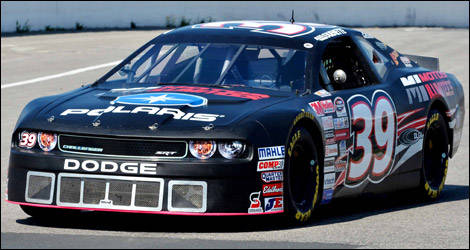 Alex Guenette. (Photo: Serge Cantin, page Facebook Alex Guenette)