Transport Canada has just published a recall on 120 units of the 2013 Chevrolet Sonic. Some of them may not conform to Canada Motor Vehicle Safety Standard 108 – Lamps, Reflective Devices, and Associated Equipment.
When a turn signal lamp fails to operate, the Body Control Module (BCM) in these vehicles does not detect this condition and won't alert the driver. As a result, the driver's intentions to turn may not be conveyed clearly to other road users, increasing the risk of an accident.
Owners are advised to visit their Chevy dealer to have the BCM and the vehicle's key fobs reprogrammed.
Source:
Transports Canada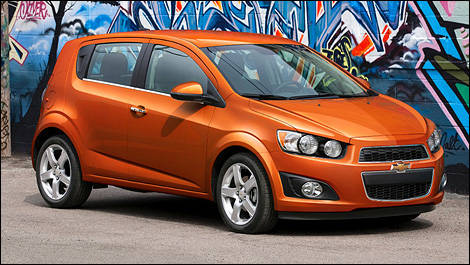 Photo: General Motors