Acura just took the wraps off the redesigned 2012 TL at the Chicago Auto show. The sedan mostly receives cosmetic upgrades, but the powertrain has been improved as well.
First of all, the new 6-speed SportShift automatic transmission replaces the old 5-speed unit, contributing to substantial fuel savings. Consumption is projected at 11.7 L/100 km in the city and 8.1 L/100 km on the highway, according to specs provided by the automaker.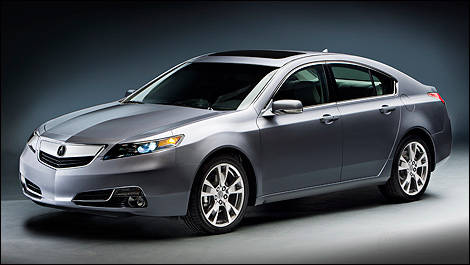 Photo: Honda
In addition to superior economy, the new autobox will help deliver enhanced performance through a double kick-down feature that lets the driver command a double downshift – such as from 5th to 3rd gear – when sudden acceleration is required.
Most apparent, though, are the visual changes that incorporate new front and rear styling. The list includes a redesigned front bumper with improved aerodynamics, a revised grille (probably less controversial), updated headlights and turn signals, a new fog light design and a shorter front overhang. At the rear, updated taillights and a thinner trunk edge trim add to a sophisticated new look.
Putting all these modifications aside, the only notable addition to the 2012 Acura TL is a 60-GB hard disk drive for the navigation system (up from 12.7 GB). Engine selection, trim levels and other options will essentially remain the same when the car goes on sale later this year.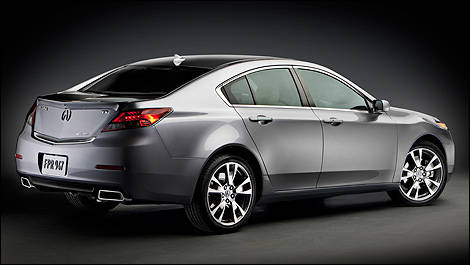 Photo: Honda