Chrysler is planning to reveal three concept vehicles at the Detroit auto show that feature clean, green hybrid powertrains this January.
The concepts share similar and different attributes. The electric motors in each case are driven by high-tech lithium-ion batteries. Each concept uses a different power source to charge those batteries, however. It's similar to GM's Chevrolet Volt concept- which uses electricity to drive the car, but either hydrogen, diesel or gasoline to generate the electricity.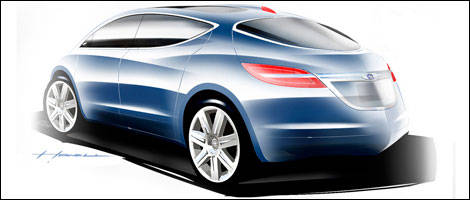 Chrysler Ecovoyager Concept
Chrysler will present one hybrid for each of their brands- namely Chrysler, Dodge and Jeep.
The Chrysler concept is called
Ecovoyager
- a four-passenger, single-box design which uses a hydrogen fuel-cell to generate power for a 200-kilowatt electric motor and battery pack. The 191 inch long cruiser has a range of at least 300 miles and can run from 0 to 60 in under 8 seconds, Chrysler says.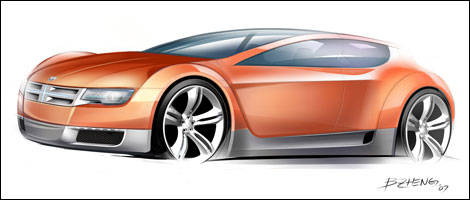 Dodge Zeo Concept
Excitement meets economy in the Dodge Zeo concept. A four-door, four-passenger 2+2 sport wagon powered by a plug-in rechargeable battery, Zeo boasts a 250 mile range and spirited performance with 0-60 in under 6 seconds.
Using electricity to power adventures is the Jeep Renegade Hybrid. The small, sporty off-roader combines the lithium-ion battery with electric motors, and the entire package is powered by a Bluetec diesel engine. Chrysler claims mileage of about 110 mpg, partially aided by a lightweight aluminum body.
Check the concepts out at the Detroit auto show.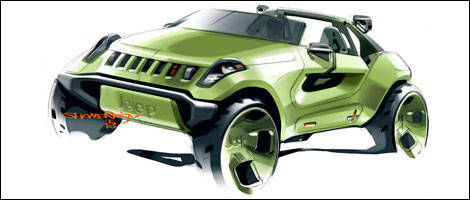 Jeep Renegade Hybrid
photo:
Chrysler