Rumour has it that Ford CEO Alan Mullaly could make the leap to Microsoft, although he's expected to stay on in his current role until at least the end of 2014.
Sources told Reuters that Mullaly, 68, may step down sooner than planned if he finds an appealing new challenge.
Some of the investors in Microsoft would like him to replace current CEO Steve Ballmer, who surprisingly decided last month to retire within a year. Ballmer himself is a fan of Mullaly, and the latter is quite familiar with the Seattle area after spending nearly four decades at Boeing. In fact, he still has a home there.
The man who turned Ford around and prevented a bankruptcy amidst the 2008-2009 crisis is one of the most respected businessmen in the U.S. Microsoft, which has recently lost ground to Google and Apple, remains highly profitable but would benefit a lot from hiring Mullaly.
Stay tuned...
Source : reuters.com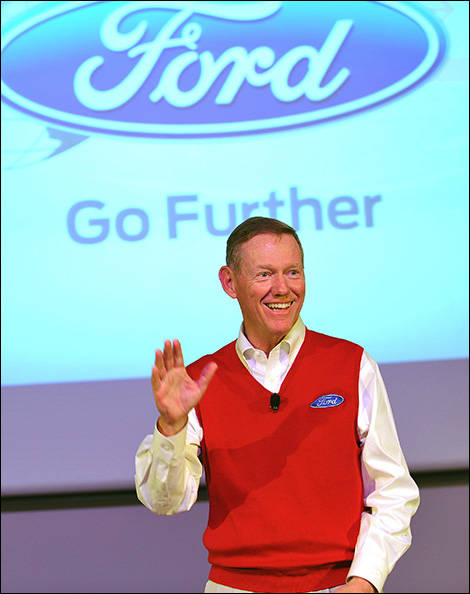 Photo: Ford