The Peugeot-Total squad is continuing to develop its Peugeot 2008 DKR at a frenetic pace with its three drivers, Carlos Sainz, Stephane Peterhansel and former motorcycle rider Cyril Despres.
Following shakedown tests at Freneuse, Montlhéry and Creusot elsewhere in France, the beast now has the opportunity to demonstrate its mettle across rocky terrain that offers a foretaste of the kind of adventure that awaits it in South America.
The tests are performed at Château Lastours in southern france.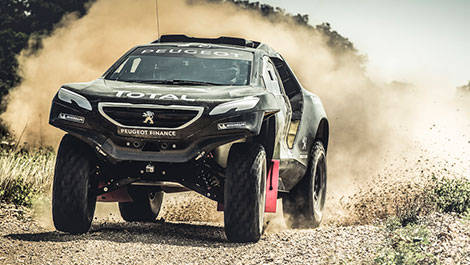 Peugeot 2008 DKR (Photo: Peugeot)
For the first time, the three crews that constitute Peugeot's dream team will all take turns behind the wheel.
Now that Carlos Sainz has drawn upon his experience to identify the inevitable initial teething troubles, his two new teammates have also come along to help out. On the programme is validation of the modifications made to the chassis and cooling system.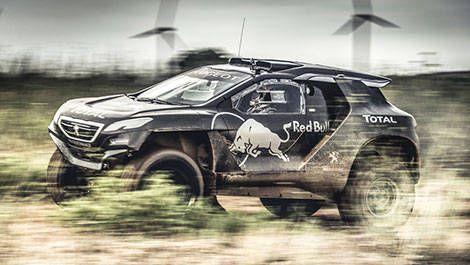 Peugeot 2008 DKR (Photo: Peugeot)