The Kia GT4 Stinger, unveiled yesterday at the North American International Auto Show (NAIAS) in Detroit, is the brand's most aggressive concept car ever, with a 315-horsepower 2.0L turbocharged gasoline direct injected (T-GDI) engine under the hood.
Weighing just 2,874 lbs, the Kia GT4 Stinger is about the same length as a Forte (with a 103.1'' wheelbase), the same width as a Cadenza (74.4''), and 9'' lower than a Rio.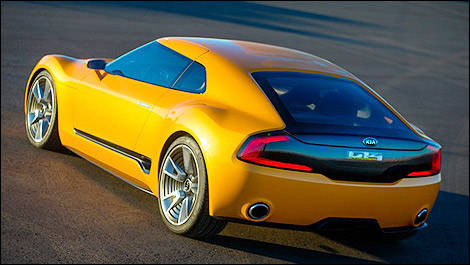 Photo: Kia
Outside, you'll notice that the grille surround glows white and features a multi-layered, satin-black border. Other highlights include vertical LED headlamps, front-brake cooling vents, and muscular fenders.
The cockpit of the Kia GTA Stinger concept features race-inspired bucket seats in moulded leather. There is no carpet, only a rubber floor mat underneath the billet-aluminum pedals. Meanwhile, the interior door handles have been replaced by red-stitched pull straps, and no audio system can be found (more ties to the racing world).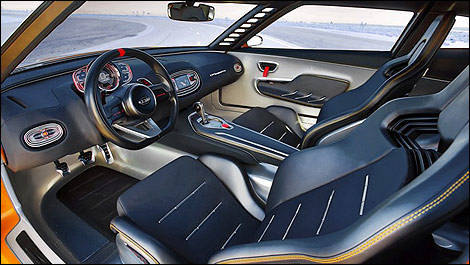 Photo: Kia
While there are currently no plans to bring the concept to production, Kia has a history of delivering production vehicles that bear a strong resemblance to the concept that preceded them, and the GT4 Stinger offers a possible glimpse into Kia's future.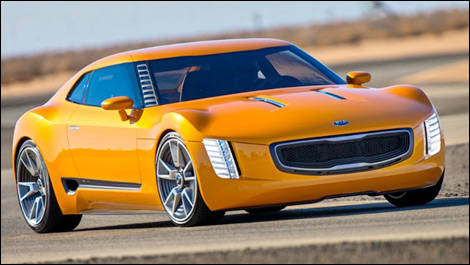 Photo: Kia