Earlier today, Mercedes-Benz hosted the world premiere of its all-new S 600 full-size luxury sedan at the North American International Auto Show in Detroit. This model will go on sale in March.
Available exclusively in long-wheelbase configuration and propelled by a twin-turbo V12 engine that unleashes 530 horses (13 more than its predecessor), the new Mercedes-Benz S 600 comes with numerous high-tech features including:
• LED Intelligent Light System;
•
MAGIC BODY CONTROL suspension
;
• ROAD SURFACE SCAN.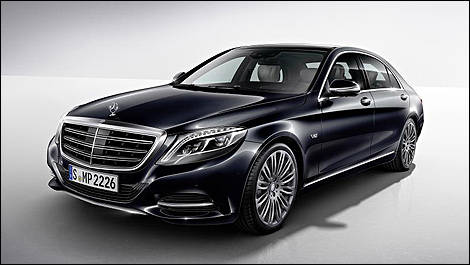 Photo: Mercedes-Benz
Moreover, the new COLLISION PREVENTION ASSIST PLUS system helps prevent collisions at speeds of over 7 km/h. If the risk of a collision persists and the driver fails to respond, the system is able to carry out autonomous braking at speeds of up to 200 km/h. It can also prevent rear-end collisions at up to 40 km/h.
Available options on the new Mercedes-Benz S 600 include head-up display and a touchpad with multilingual handwriting recognition.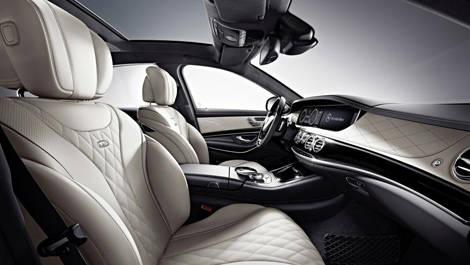 Photo: Mercedes-Benz