The all-new 2015 Honda Fit made its global debut today at the North American International Auto Show in Detroit.
Set to go on sale this spring, the Mexican-built Fit is ''faster, more fuel-efficient, and more fun. It's simply the best Fit to date," said John Mendel, executive vice president of automobile sales for American Honda Motor Co., Inc.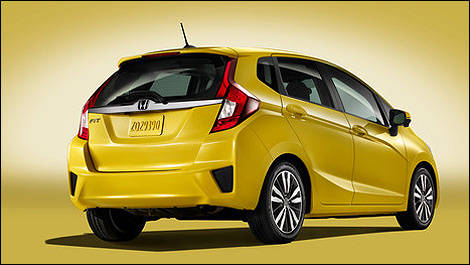 Photo: Honda
Offering increased versatility and sharper looks, the 2015 Honda Fit boasts revised aerodynamics, as well as extra room for passengers and their gear.
Motivated by a 1.5L 4-cylinder i-VTEC engine that generates 130 horsepower (+13) through a standard 6-speed manual transmission, the 2015 Honda Fit also finds a way to burn less fuel than its predecessor.
A CVT is optionally available. 

Prices for the 2015 Honda Fit will be announced at a later date. 


Photo: Honda