It has been three weeks now that Audi signed Swiss driver Nico Müller to partner Jamie Green at Team Rosberg for the 2014 season of the German DTM championship. Yet, the 21-year-old is still not nervous about making his first career start in May.
The former Formula Renault and GP3 driver is actually feeling "better every day" about being a factory driver. One can only conclude this youngster has completely lost his mind, probably from too many friends calling to congratulate him.
"I've never experienced anything like it," he admitted.
"I'd won a Formula race in Monaco before – and there were a lot of calls and e-mails afterwards too. But the reactions following the DTM announcement, they were in a class of their own."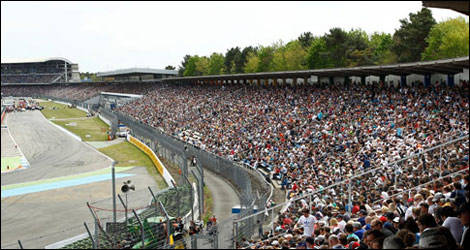 Nothing intimidating there (Photo: DTM)
Could he actually be looking forward to the pressure of racing against some of the best drivers in the world in front of thousands of spectators?
"The DTM is a difficult series and, from my point of view, currently poses the biggest challenge to any race driver. That's why I can hardly wait to be pitted against all the top drivers on track.
"More visibility, more fans, more commitments, getting to know new things – I really wouldn't mind if it started tomorrow."
Yes, definitely crazy.