From press release
Marco Wittmann will be the pole-sitter, this Sunday, for the first DTM race held at the Hungaroring after a break of nearly 26 years.
In the qualifying session, the German BMW M4 DTM driver crossed the line of the 4.381-kilometre circuit located not far from Budapest in 1:26.518 minutes, thus repeating the feat he delivered at Oschersleben and securing his second consecutive pole.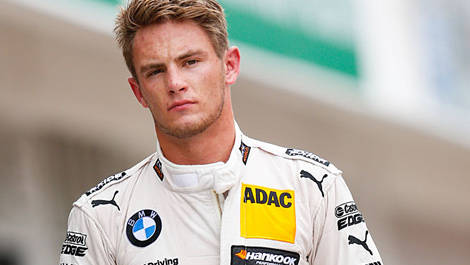 Marco Wittmann (Photo: DTM.com)
"I just love the qualifying," said the winner of the season opener, following the third pole position in his still short DTM career.
"Getting your act together on a single lap represents a great challenge. Today, everything went fine – a great day for BMW. First position on the grid is a great initial position as a good start is particularly important, here in Hungary."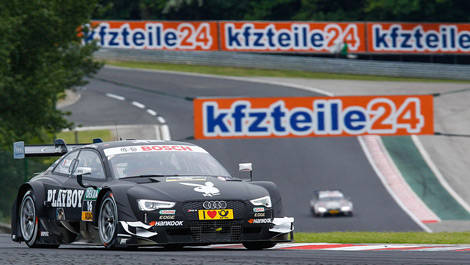 Adrien Tambay, Audi RS 5 (Photo: DTM.com)
Meanwhile, the three rookies Maxime Martin, António Félix da Costa (both BMW) and Nico Müller (Audi) made for positive surprises.
All the three DTM newcomers made it to the final phase of qualifying. Martin even temporarily held the provisional pole to qualify fourth, in the end – right ahead of Félix da Costa, with Müller coming eighth.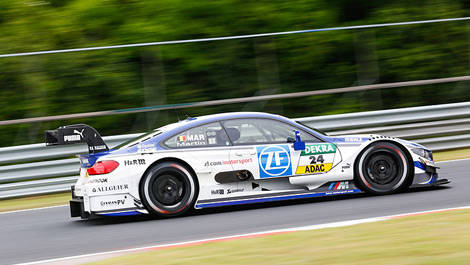 Maxime Martin, BMW M4 DTM (Photo: DTM.com)
For Bruno Spengler (BMW Bank M4 DTM), qualifying was over after the second session. The Canadian narrowly missed out on progressing to Q3, qualifying ninth. His countryman Robert Wickens (Mercedes C-Coupe) is down in 17th.
The race begins at 1:30 pm on Sunday (local time).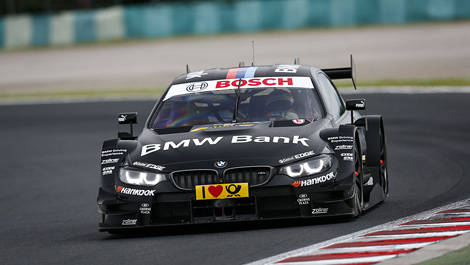 Bruno Spengler, BMW M4 DTM (Photo: DTM.com)
Qualifying results* – Hungaroring (round 3 of 10)
1.Marco Wittmann (BMW M4) - RMG - 1'36"518 - Q3
2.Timo Glock (BMW M4) - MTEK - 1'36"731 - Q3
3.Miguel Molina (Audi RS5) - Abt - 1'36"757 - Q3
4.Maxime Martin (BMW M4) - RMG - 1'36"777 - Q3
5.Antonio Felix Da Costa (BMW M4) - MTEK - 1'36"896 - Q3
6.Augusto Farfus (BMW M4) - RBM - 1'37"061 - Q3
7.Adrien Tambay (Audi RS5) - Abt - 1'37"134 - Q3
8.Nico Muller (Audi RS5) - Rosberg - 1'37"174 - Q3
9.Bruno Spengler (BMW M4) - Schnitzer - 1'37"257 - Q2
10.Jamie Green (Audi RS5) - Rosberg - 1'37"259 - Q2
11.Mattias Ekstrom (Audi RS5) - Abt - 1'37"301 - Q2
12.Edoardo Mortara (Audi RS5) - Abt - 1'37"352 - Q2
13.Mike Rockenfeller (Audi RS5) - Phoenix - 1'37"611 - Q2
14.Joey Hand (BMW M4) - RBM - 1'37"644 - Q2
15.Timo Scheider (Audi RS5) - Phoenix - 1'37"766 - Q2
16.Pascal Wehrlein (Mercedes C-Coupe) - HWA - 1'37"846 - Q2
17.Robert Wickens (Mercedes C-Coupe) - HWA - 1'37"857 - Q2
18.Martin Tomczyk (BMW M4) - Schnitzer - 1'37"945 - Q2
19.Paul Di Resta (Mercedes C-Coupe) - HWA - 1'38"133 - Q1
20.Daniel Juncadella (Mercedes C-Coupe) - HWA - 1'38"216 - Q1
21.Gary Paffett (Mercedes C-Coupe) - HWA - 1'38"384 - Q1
22.Vitaly Petrov (Mercedes C-Coupe) - Mucke - 1'38"960 - Q1
23.Christian Vietoris (Mercedes C-Coupe) - HWA - 1'39"022 - Q1
*Unofficial results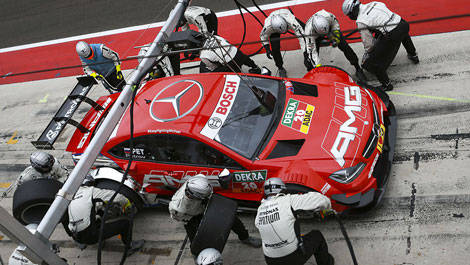 Vitaly Petrov, Mercedes C-Coupe (Photo: DTM.com)