The DTM will introduce a new Safety Car later this season: a BMW M4 Coupé based on the production model of the M4.
The M4 will make its debut at the race at the Nürburgring on August 17.
BMW M4 Coupé DTM Safety car. (Photo: BMW Motorsport)
The car will feature a completely new, 431-hp six-cylinder inline engine with M TwinPower Turbo technology and high-rev characteristics generates a maximum torque of 550 newton metres over a wide range of speeds.
This allows the BMW M4 Coupé to accelerate from 0 to 100 km/h in just 4.1 seconds.
The M4 Safety Car will use many BMW M Performance Parts.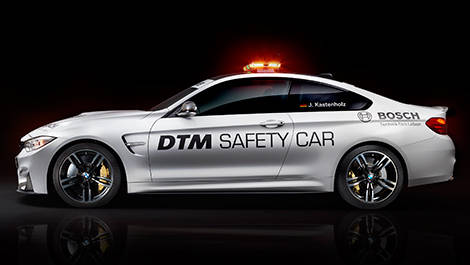 BMW M4 Coupé DTM Safety car (Photo: BMW Motorsport)
Other modifications include the removal of the rear seats, the installation of a roll cage and Recaro racing seats with Schroth safety belts, LED lights on the front apron, a radio communication system, LED lights on the roof and a special livery. The modifications took about two months to complete.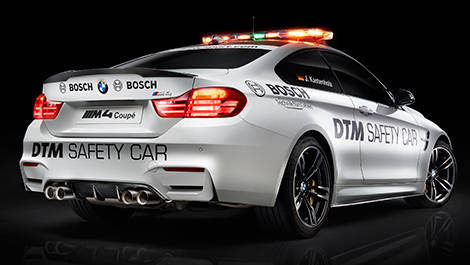 BMW M4 Coupé DTM Safety car (Photo: BMW Motorsport)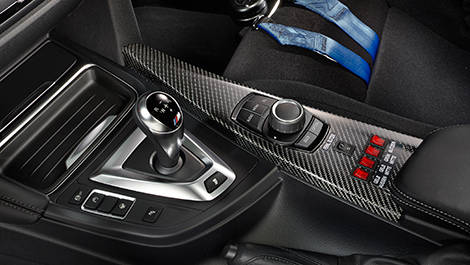 BMW M4 Coupé DTM Safety car (Photo: BMW Motorsport)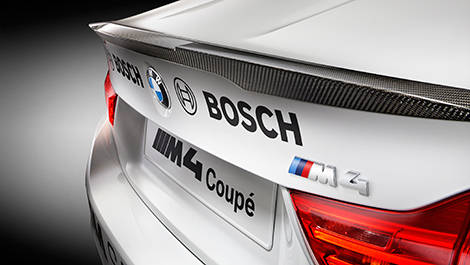 BMW M4 Coupé DTM Safety car (Photo: BMW Motorsport)