From BMW
Just one week after Marco Wittmann triumphed at the iconic Nurburgring, BMW Motorsport has spent four days testing in preparation for the final phase of the DTM season.
From Monday to Thursday, the BMW drivers completed over 3,000 kilometres at the Lausitzring, which will host the eighth round of the touring car series on 14th September.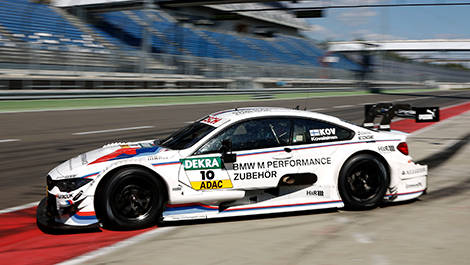 Heikki Kovalainen, BMW M4 DTM (Photo: BMW)
Making his debut at the wheel of the BMW M4 DTM during the tests at the "EuroSpeedway Lausitz" was ex-Formula 1 driver Heikki Kovalainen who competed in F1 between 2007 and 2013.
"First of all I am grateful that BMW Motorsport offered me the opportunity to drive its car. I was really looking forward to this interesting experience," said Heikki Kovalainen.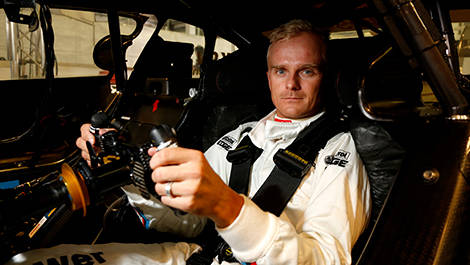 Heikki Kovalainen, BMW M4 DTM (Photo: BMW)
"To be honest, I didn't really know what to expect as I have never driven a car like this. But I felt really comfortable in the BMW M4 DTM from the very beginning. It's an impressive car. Of course, it is heavier than a Formula 1 car and has less power, but the aerodynamics are very good and you can drive through corners very fast. The team helped me a lot to get used to everything. You can see that it is highly professional. I enjoyed the day very much."