From wec.com
Following on from news about the shakedown of the new AER-engined Lotus P1/01 prototype, the team has now released further details about its first full test session.
The Lotus team is due to debut the car at the fourth round of the FIA World Endurance Championship, the 6 Hours of Circuit of The Americas, which is the highlight of the Lone Star Le Mans weekend in Austin, Texas on September 18-20.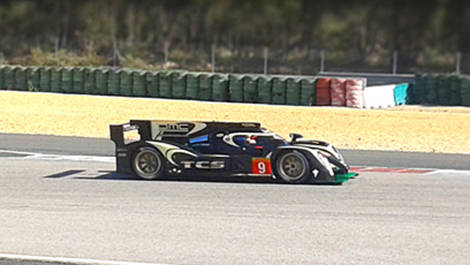 The new Lotus P1/01 AER completed a week of testing. (Photo: FIA WEC)
Thomas Holzer, Pierre Kaffer and Christophe Bouchut tested the new LMP1 car last week at the Monteblanco circuit in Spain. Kaffer was only able to do the first three days as he then departed for a race in Canada.
The two German drivers started the week by doing short runs, setting up the new AER engine, working on traction control and a number of other electronic components – all of which worked well.
They then moved onto longer runs to allow the team to learn about the car's aerodynamic properties as well as testing mechanic components. On the final day Christophe Bouchut took the wheel for longer stints to work on reliability.
"A lot was learned about the new car and we have been able to gather a lot of useful data. Based on the data gathered, improvements will be made to the car in the coming days and a further test is planned for the end of July," Marko van Dommele, Team Manager, told the FIA WEC.