Porsche will perform an extensive test of its 919 Hybrid LMP1s in Spain next week in an attempt to quickly solve transmission problems before the 24 Hours of Le Mans.
The two 919s suffered from various technical problems during the recent 6 Hours of Spa-Francorchamps, Round 2 of the FIA World Endurance Championship.
"The No. 20 Porsche (driven by Timo Bernhard, Brendon Hartley and Mark Webber) had problems with the rear dampers plus two failures of the front drive shaft. We knew this was a critical part and we are prepared to use stronger parts at the next test and in Le Mans," said Alexander Hitzinger, Technical Director LMP1 at Porsche.
Hitzinger also told
Autosport
that the same problem hampered the 919s during the winter tests.
The German team will test the cars at Alcaniz, Spain next week, with the 919s probably fitted with new, stronger (thus heavier) components.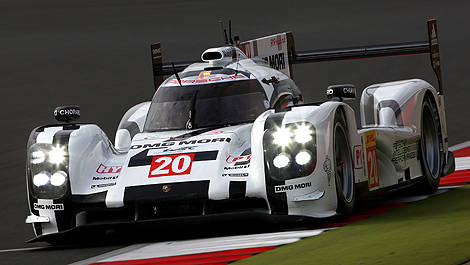 The Porsche 919 No 20 at Spa-Francorchamps. (Photo: WRi2)